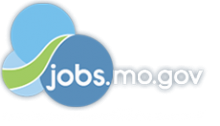 Job Information
SSM Health

Tech-Anesthesia

in

Saint Louis

,

Missouri
Divison:
-
POSITION ACCOUNTABILITIES AND PERFORMANCE CRITERIA (Percent of Time)
Essential Functions: The following are essential job accountabilities and performance criteria:
Position Accountabilities
1) Maintains established departmental policies and procedures, objectives, performance improvement program, safety, environmental and infection control standards. (1, 2, 3, 4, 5,) 20%
Criteria
A) Maintains infection control measures: washes hands before and after patient care.
B) Practices universal precautions and disposes of hazardous wastes per established guidelines.
C) Maintains a safe, clean, comfortable and therapeutic environment for patients/families/employees in accordance with hospital standards.
Maintains clutter free environment.

Keeps conversations and background noise to a minimum

Adheres to dress code.
D) Reports risk management concerns to Financial Manager.
E) Assumes responsibility for completing all annual mandatory requirements:
Safety/Fire

Blood Borne Pathogen

Hazardous Communication

TB

Department Specific

Age Appropriate Care (for clinical staff only)

EMTALA
2) Inspects area daily for compliance with policies, procedures, regulations, and standards and takes corrective action when violations occur. (1, 2, 4, 5) 5%
Criteria
A). Initiates work order for repair of broken equipment or adjust environmental conditions, i.e. adjust heat, replace bulbs etc.
3) Cooperates with other personnel to achieve department, and interdepartmental objectives and maintain good employee relations. (5) 5%
Criteria
A) Cooperates with other departments and their needs in the interest of patient care.
B) Works closely with ACU, OR and PACU and assists them when requested. Communicates difficulties to surgical coordinator/charge nurse when indicated.
4) Ensures that an adequate amount of properly cleaned and / or sterilized equipment and supplies are available for use by the anesthesia department. (1, 2, 3, 4, 5, 6) 20%
Criteria (See detailed criteria in Anesthesia Tech handbook)
A) Decontaminate equipment after use.
B) Inventory supplies daily and keeps equipment updated. Report shortages to lead Anesthesia Tech.
C) Cleans carts, storeroom, and anesthesia equipment.
D) Assist physicians in setting up cases.
E) Is aware of age specific needs and can supply the Anesthesiologist with appropriately sized equipment.
F) Provides routine restocking of supplies. (See details in Anesthesia Tech. Handbook) Criteria
G) Assist with line insertion and induction.
5) Performs special support functions as needed in operation of Department of Anesthesia. (1, 2, 3, 4, 5, 7) 20%
Criteria
A) Maintains, calibrates, and monitors lab equipment used by Anesthesia Department.
B) Operational knowledge of anesthesia equipment including:
ABG analyzer

Forced air patient warmer

Pulse oximeter

Blood pressure monitor

Fluid warmer

Anesthesia gas machine

Defibrillator

Cell saver

Anesthesia monitor and cable

LifeLog and Spacelab record keeping systems
11.Level One unit
Ultrasound unit and TEE probe care

Pyxis unit

Bronchoscope and light source

Meditech PCI module

BIS monitor

EEG monitor

Dymax ultrasound unit

Nerve stimulator

Pericardial Ultrasound

Temporary cardiac pacer
6) Service: Provides service excellence to the customers of Saint Louis University Hospital by delivering timely, high quality care in a courteous, and respectful manner according to customer standards. (1, 3, 4, 5, 6) 10%
Criteria
A) Demonstrates Care and Courtesy
Provides prompt, respectful, courteous service.

Meets physical, spiritual, psychological, and emotional needs of patients and families.

Responds to customer needs promptly.

Apologizes for mix-up or delay.
B) Communicates Effectively and Maintains Confidentiality
Listens to customers concerns and addresses needs.

Explains procedures and all education in a manner that patient/family understands.

Allows time for questions.
C) Demonstrates Competence and Collaboration
Provides accurate report.

Provides quality care in accordance to standards.

Shares knowledge with other departments to facilitate work flow and continuity.
D) Provides Cost Effective Services
Uses resources wisely.

Recommends changes in practice that increase efficiency and minimizes waste.

Minimizes overtime and utilizes time well.
7) Quality Improvement (QI): Incorporates Performance Improvement into one's daily work. (1, 2, 3, 4, 5) 10%
Criteria
A) Participates in discussion of QI outcomes.
B) Collects QI data as assigned.
C) Participates in research activities as indicated.
8) Demonstrates accountability for own job performance. 10% (5, 6)
Criteria
A) Acknowledges authority, responding appropriately to supervisor's directions.
B) Participates in additional learning experience to increase competence including:
1) Staff meetings
2) Mandatory in services and other educational programs
3) Evaluation of self and peer performance by identifying strengths and areas for improvement.
C) Is at work as scheduled and begins duties promptly at start of shift.
D) Spends free time in a constructive manner.
E) Asks for assistance when necessary and offers to assist co-workers willingly.
F) On call on a rotational basis to cover departmental needs.
DISCLAIMER: Performs other related duties as assigned or requested.
Rationale for Essential Functions
1) The performance of this function is the reason the job exists.
2) There are limited employees among whom the performance of this function can be distributed.
3) This function occupies a great deal of the employee's time.
4) This function is highly specialized. Employees are hired for the skill/ability to perform this function.
5) Failure to perform this function may have serious consequences.
6) The function was performed by past employees and is performed by current employees.
7) Exposure to blood borne pathogens that require the use of protective equipment
8) Exposure to tuberculosis that requires the use of protective equipment
Job Specifications
MINIMUM EDUCATION: High school graduate
MINIMUM EXPERIENCE: One-year hospital or O.R. experience preferred
REQUIRED COURSE:
WORKING CONDITIONS:
Must be able to travel to and between operating rooms at a rapid pace.

May be required to wear protective clothing such as masks, gowns, and gloves in addition to adhering to the department dress code.

Regularly exposed to risk of bloodborne disease.

Must be able to work with electrical equipment.

May be exposed to hot/cold materials and chemical agents (see MDS sheets).

Exposure to latex.
Social Conditions:
Must be able to work alone, with others, and around others.

May meet individuals, who may behave or speak in an aggressive, hostile, threatening or confused manner.
Cognitive Demands:
Must be able to work independently and in groups, in a quiet or distractible environment, on a structured or unstructured task.

Must have good organization, planning, reasoning, judgement, problem-solving, safety awareness skills, and cognitive flexibility.
PHYSICAL REQUIREMENTS:
Must be able to tolerate prolonged, extensive or considerable sitting, standing, and walking.

Must be able to carry equipment and supplies.

Must be able to lift 50 pounds and pull 100 pounds.

Must be able to push/maneuver a stretcher, OR table, in order to complete their job tasks.

Must be able to tolerate considerable reaching, bending/squatting/kneeling to retrieve equipment and perform patient treatment.

Must be able to read and write.

Must be able to communicate information in a manner appropriate for intended audience.

Must have manual dexterity and mobility.

Must be able to tolerate intermittent exertion when assisting in surgery.
Employee_____________Date____
Supervisor_____________Date____
Department Director __________Date___
Administration____________Date___
The above statements are intended to describe the general nature and level of work being performed. They are not to be construed, as an exhaustive list of all duties, responsibilities, and skills required of personnel so classified. An individual working in their job classification must also perform specific tasks upon request by supervisor personnel. Furthermore, the duties and responsibilities for this job classification are subject to change at the discretion of the medical center.
SSM Health is committed to equal employment opportunity based on race, color, religion, national origin, gender, sexual orientation, gender identity, pregnancy, age, physical or mental disability, veteran status, and all other statuses protected by law.