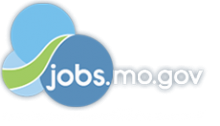 Job Information
SSM Health

SSM Cardinal Glennon Emergency Department & Urgent Care Nurse Practitioner

in

Saint Louis

,

Missouri
Divison:
Presence is exceptional care that delivers exceptional outcomes. We would like to invite you to share that gift as our new Pediatric ER/Urgent Care Nurse Practitioner at SSM Health-Cardinal Glennon in St. Louis. We are seeking a certified Pediatric Nurse Practitioner who has the proven ability to engage with their medical staff and hospital leadership and who share our dedication to exceptional care and outcomes. Our ideal candidate would possess the following;
Shift Work – 3 p.m.- 11 p.m. Weekdays, 11 a.m.- 11 p.m. Weekends

Rotation between Cardinal Glennon's ER, South, and North County Urgent Cares

Combined Inpatient/Outpatient Model

40hrs per pay period
Qualifications
Pediatric Nurse Practitioner Certification Required

2 Years of Experience

Hold and maintain an unrestricted medical license in the state of Missouri

Meet the requirements (and become a member) of the Hospital medical staff

Strong computer skills and working knowledge of the EPIC EMR
SSM Health Cardinal Glennon Children's Hospital is a non-for-profit, 190-bed inpatient and outpatient pediatric medical center. We specialize in neonatology, cardiology, pediatric and fetal surgery, and cancer services. We care for children of all ages from St. Louis, Missouri, Illinois, and from around the world. We also focus on the overall health of our communities in addition to the health of the children living in them. Our love for kids just keeps on growing!SSM Health is a Catholic non-for-profit health system serving the comprehensive health needs of communities across the Midwest through a robust and fully integrated health care delivery system. Headquartered in St. Louis, SSM Health has care delivery sites in Missouri, Illinois, Oklahoma, and Wisconsin. The health system includes 24 hospitals, more than 300 physician offices, and other outpatient care sites, 10 post-acute facilities, comprehensive home care, and hospice services, a pharmacy benefit company, an insurance company, a technology company, and an Accountable Care Organization.With more than 10,000 providers and 40,000 employees in four states, SSM Health is one of the largest employers in every community it serves. An early adopter of the electronic health record (EHR), SSM Health is a national leader for the depth of its EHR integration.
PRIMARY RESPONSIBILITIES
Initiates and provides medical interventions in response to acute changes in patient conditions.

Provides educational services to nursing and ancillary departments and serves as an educational consultant on clinical practice issues.

Applies evidence based practices to achieve multidisciplinary collaboration to facilitate continuity of care.

Contributes to the satisfaction of the medical staff by collaborating with physicians to deliver best care.

Recognizes and utilizes opportunities to act as a change agent by introducing nursing practice innovations.

Evaluates nursing practices associated with specialty area, defines needs/problems with patient care and makes constructive suggestions that creates a positive patient outcome.

Works in a constant state of alertness and safe manner.

Performs other duties as assigned.
EDUCATION
Master's degree from nationally accredited Nurse Practitioner program
EXPERIENCE
PHYSICAL REQUIREMENTS
Constant use of speech to share information through oral communication.

Constant standing and walking.

Frequent lifting/carrying and pushing/pulling objects weighing 0-25 lbs.

Frequent sitting, reaching and keyboard use/data entry.

Frequent use of vision and depth perception for distances near (20 inches or less) and far (20 feet or more) and to identify and distinguish colors.

Frequent use of smell to detect/recognize odors.

Frequent use of hearing to receive oral communication, distinguish body sounds and/or hear alarms, malfunctioning machinery, etc.

Occasional lifting/carrying and pushing/pulling objects weighing 25-50 lbs.

Occasional lifting/moving of patients.

Occasional bending, stooping, kneeling, squatting, twisting, gripping and repetitive foot/leg and hand/arm movements.

Occasional driving.

Rare crawling and running.
SSM Health is committed to equal employment opportunity based on race, color, religion, national origin, gender, sexual orientation, gender identity, pregnancy, age, physical or mental disability, veteran status, and all other statuses protected by law.