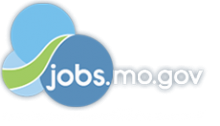 Job Information
Veterans Affairs, Veterans Health Administration

Social Services Assistant

in

Saint Louis

,

Missouri
Help
Duties
Summary
The VA Saint Louis Health Care System has full time openings for 2 Social Services Assistants (Whole Health Partners) for the Whole Health program. The Whole Health System serves a wide demographic of Veterans. The partner may be working at many of the 9 sites of care and must have flexibility in scheduling their tour, including possible evening and weekend hours to accommodate all our Veterans. The partner will be required to move from site to site to facilitate classes, etc.
Learn more about this agency
Responsibilities
The duties include but are not limited to: Providing information and advocating for Veterans' personal health goals and plan, and shared goals with the clinical care team by partnering with Veterans in completing a Personal Health Inventory and exploring aspects of a Personal Health Plan in group and individual settings. The position is the steward of how to navigate the Whole Health System and orient Veterans new to the program about the services, hours, locations, staff, tools, resources, and other pertinent information necessary for the Veteran to understand and utilize the program. The Whole Health Partner assists the Veteran to explore core elements of personal health planning, exploration of what matters to the Veteran, self-assessment using the components of health and well-being, identification of goals and potential actions in self-care areas, and identification of support and follow-up to implement a plan. The position acts as a Veteran point of contact to navigate through the Whole Health Program (pathway, health and well-being programs, and clinical care). The partner assists the Veteran in exploring options for participating in individual or group programs to explore the following core elements: Exploration of What Matters; Self-Assessment using Components of Health and Well-being; Set goals/actions; and identify support/follow-up.
Work Schedule: Varies and includes rotating tours, days and weekends. Telework: Not suitable for telework. Position Description/PD#: Social Services Assistant, GS-0186, PD #556186. Financial Disclosure Report: Not required. FLSA Status: Non-exempt Bargaining Unit: Covered
Travel Required
Occasional travel - You may be expected to travel for this position.
Supervisory status
No
Promotion Potential
6
0186 Social Services Aid And Assistant
Similar jobs
Assistants, Social Service
Community And Social Service Specialists, All Other
Community Service Specialists, All Other
Social Service Assistants
Social Service Specialists, All Other

Specialists, Community Service, All Other

Requirements
Help
Requirements
Conditions of Employment
You must be a U.S. Citizen to apply for this job
Selective Service Registration is required for males born after 12/31/1959
You may be required to serve a probationary period
Subject to background/security investigation
Selected applicants will be required to complete an online onboarding process
Qualifications
To qualify for this position, applicants must meet all requirements by the closing date of this announcement, 05/02/2019.
Time-In-Grade Requirement: Applicants who are current Federal employees and have held a GS grade any time in the past 52 weeks must also meet time-in-grade requirements by the closing date of this announcement. For a GS 6 position you must have served 52 weeks at the GS 5. The grade may have been in any occupation, but must have been held in the Federal service. An SF-50 that shows your time-in-grade eligibility must be submitted with your application materials. Note:Time-In-Grade requirements also apply to former Federal employees applying for reinstatement as well as current employees applying for Veterans Employment Opportunities Act of 1998 (VEOA) appointment.
You may qualify based on your experience and/or education as described below: * Specialized Experience: You must have one year of specialized experience equivalent to at least the next lower grade (GS 5) in the normal line of progression for the occupation in the organization. Examples of specialized experience would typically include, but are not limited to: group leader in community or residential recreation or training programs; instructor in a training program for the development of job skills; work that demonstrated the ability to be responsible for and to lead and train members of a job crew; group activities leader in the Armed Services; Unit lead-monitor-proctor for a dormitory group in a boarding school or other residential facility; assistant to professional or specialist staff in such fields as personnel, employment guidance in a vocational or academic institution, social service or manpower development; or assistant to professional or specialist staff working with individuals who are addicted to or abuse alcohol and/or drugs. OR, * Education: Applicants may substitute education for the required experience. To qualify based on education for this grade level you must have at least 1/2 year of graduate education that is directly related to the position of social services assistant. OR, * A combination of specialized experience and education. Refer to the qualification standard for further information. Reference listed below.
You will be rated on the following Competencies for this position: 1. Technical Competency: Knowledge of pertinent laws, regulations, policies and precedents as they relate to the Whole Health System. 2. Communication. 3. Partnering: Knowledge of assisting others in Personal Health Planning.
Experience refers to paid and unpaid experience, including volunteer work done through National Service programs (e.g., Peace Corps, AmeriCorps) and other organizations (e.g., professional; philanthropic; religions; spiritual; community; student; social). Volunteer work helps build critical competencies, knowledge, and skills and can provide valuable training and experience that translates directly to paid employment. You will receive credit for all qualifying experience, including volunteer experience.
Note: A full year of work is considered to be 35-40 hours of work per week. Part-time experience will be credited on the basis of time actually spent in appropriate activities. Applicants wishing to receive credit for such experience must indicate clearly the nature of their duties and responsibilities in each position and the number of hours a week spent in such employment.
Physical Requirements: The work will involve using a laptop computer at docking stations in staff cubicles/office space, outpatient treatment rooms, and group/conference rooms. The work will involve walking around to different workspaces with the clinic and thus conveying a patient-centered environment where providers go to the patient. The physical demands include presenting oneself in an energetic way to create positive attitudes about health and well-being for Veterans, families, VA employees, and stakeholders. The position is responsible for participating in and facilitating group-based and individual classes for Veteran patients and must be able to move from site to site to facilitate such classes.
For more information on these qualification standards, please visit the United States Office of Personnel Management's website at https://www.opm.gov/policy-data-oversight/classification-qualifications/general-schedule-qualification-standards/. See "Technical and Medical Support Positions" and Individual Occupational Requirements for "Social Services Aid and Assistant Series, 0186."
Education
A transcript MUST be submitted with your application if you are basing all or part of your qualifications on education.
Note: Only education or degrees recognized by the U.S. Department of Education from accredited colleges, universities, schools, or institutions may be used to qualify for Federal employment. You can verify your education here: http://ope.ed.gov/accreditation/. If you are using foreign education to meet qualification requirements, you must send a Certificate of Foreign Equivalency with your transcript in order to receive credit for that education. For further information, visit: http://www.ed.gov/about/offices/list/ous/international/usnei/us/edlite-visitus-forrecog.html.
Additional information
Current employees: To qualify for a position in another merit system (going from Title 5 to Title 38 or vice versa) based on the Interchange Agreement, you must meet the following:
Be currently serving under a permanent appointment AND
Served continuously for at least 1 year in the other merit system prior to appointment under the interchange agreement.
Special Employment Consideration: VA encourages persons with disabilities to apply, including those eligible for hiring under 5 CFR 213.3102(u), Schedule A, Appointment of persons with disabilities [i.e., intellectual disabilities, severe physical disabilities, or psychiatric disabilities], and/or Disabled veterans with a compensable service-connected disability of 30% or more. Contact the Agency Contact for information on how to apply under this appointment authority via the Selective Placement Coordinator.
The Interagency Career Transition Assistance Plan (ICTAP) and Career Transition Assistance Plan (CTAP) provide eligible displaced Federal/VA competitive service employees with selection priority over other candidates for competitive service vacancies. To be qualified you must submit appropriate documentation (a copy of the agency notice, your most recent performance rating, and your most recent SF-50 noting current position, grade level, and duty location) and be found well-qualified (have a final rating of 85 or more) for this vacancy. Information about ICTAP and CTAP eligibility is on OPM's Career Transition Resources website at http://www.opm.gov/policy-data-oversight/workforce-restructuring/employee-guide-to-career-transition/.
Placement Policy: The posting of this announcement does not obligate management to fill a vacancy or vacancies by promotion. The position may be filled by reassignment, change to lower grade, transfer, appointment, or reinstatement. Management may use any one or any combination of these methods to fill the position.
It is the policy of the VA to not deny employment to those that have faced financial hardships or periods of unemployment.
This job opportunity announcement may be used to fill additional vacancies.
Veterans and Transitioning Service Members: Please visit the VA for Vets site for career-search tools for Veterans seeking employment at VA, career development services for our existing Veterans, and coaching and reintegration support for military service members.
For more information on the "Who may apply" eligibility requirements, please refer to the OHRM Status Candidates and Other Candidate Definitions document.
Read more
How You Will Be Evaluated
You will be evaluated for this job based on how well you meet the qualifications above.
IN DESCRIBING YOUR EXPERIENCE, PLEASE BE CLEAR AND SPECIFIC. WE WILL NOT MAKE ASSUMPTIONS REGARDING YOUR EXPERIENCE.
Narrative responses are not required at this time. If you are referred for consideration, you may be asked to submit additional job related information, which may include, but not limited to; responses to the knowledge, skills and abilities; completion of a work sample, and/or contact for an interview.Your resume and/or supporting documentation will be verified. Please follow all instructions carefully. Errors or omissions may affect your rating or consideration for employment.
Read more
Background checks and security clearance
Security clearance
Other
Drug test required
No
Help
Required Documents
**TO APPLY FOR THIS POSITION, you must provide a complete Application Package (by the closing date) which includes:
RESUME'**Provide detailed descriptions of your duties for each position held. Also include the dates of employment and the number of hours worked per week. For example, May 2016 - July 2018, 40 hours/week.

SF 50 "Notification of Personnel Action" This document will be used to determine federal employment status and also if time in grade requirements are met.

TRANSCRIPT If you are basing your qualifications on education, you must include a copy of your transcript.
The following documents are accepted, and may be required if applicable to your eligibility and/or qualifications for this position. Please use this checklist to make sure you have included other documents required for your application, such as a copy of your transcript (if using education to qualify), SF-50's (current/former Federal employees), documentation to support Veterans Preference claims, or ICTAP/CTAP documentation (for displaced Federal employees). You will not be contacted for additional information.
Cover Letter
DD-214
OF-306
Other
Other Veterans Document
Resume
SF-15
SF-50
Transcript
Veterans' Preference does not apply to this announcement open to current, permanent Federal employees.
If you are relying on your education to meet qualification requirements:
Education must be accredited by an accrediting institution recognized by the U.S. Department of Education in order for it to be credited towards qualifications. Therefore, provide only the attendance and/or degrees from schools accredited by accrediting institutions recognized by the U.S. Department of Education.
Failure to provide all of the required information as stated in this vacancy announcement may result in an ineligible rating or may affect the overall rating.
Help
Benefits
A career with the U.S. Government provides employees with a comprehensive benefits package. As a federal employee, you and your family will have access to a range of benefits that are designed to make your federal career very rewarding. Learn more about federal benefits.
Review our benefits
Eligibility for benefits depends on the type of position you hold and whether your position is full-time, part-time, or intermittent. Contact the hiring agency for more information on the specific benefits offered.
Help
How to Apply
All applicants are encouraged to apply online.To apply for this position, you must complete the questionnaire and submit the documentation specified in the Required Documents section below. The complete application package must be submitted by 11:59 PM (ET) on 05/02/2019 to receive consideration. To preview the questionnaire click https://apply.usastaffing.gov/ViewQuestionnaire/10475493.
To begin, click Apply Online to create a USA JOBS account or log in to your existing account. Follow the prompts to select your USA JOBS resume and/or other supporting documents and complete the occupational questionnaire.
Click Submit My Answers to submit your application package. NOTE: It is your responsibility to ensure your responses and appropriate documentation is submitted prior to the closing date. To verify your application is complete, log into your USA JOBS account, https://my.usajobs.gov/Account/Login, select the Application Status link and then select the more information link for this position. The Application page will display the status of your application, the documentation received and processed, and any correspondence the agency has sent related to this application. Your uploaded documents may take several hours to clear the virus scan process. To return to an incomplete application, log into your USA JOBS account and click Update Application in the vacancy announcement. You must re-select your resume and/or other documents from your USA JOBS account or your application will be incomplete.
NOTE: Participation in the seasonal influenza program is a condition of employment and a requirement for all Department of Veterans Affairs Health Care Personnel (HCP). HCP are individuals who, during the influenza season, work in VHA locations where patients receive care or who come into contact with VA patients as part of their duties. VHA locations include, but are not limited to, VA hospitals and associated clinics, community living centers (CLCs), community-based outpatient clinics (CBOCs), domiciliary units, Vet centers and VA-leased facilities. HCP include all VA licensed and unlicensed, clinical and administrative, paid and unpaid, full- and part-time employees, intermittent employees, fee basis employees, VA contractors, students, researchers, volunteers, and trainees who work at these facilities. HCP that are unable to receive or otherwise decline a flu shot will be expected to wear a face mask throughout the influenza season.
Read more
Agency contact information
Linda Shepherd
Phone
316-469-0647
Email
LINDA.SHEPHERD@VA.GOV
Address
VA St Louis Health Care System 1 Jefferson Barracks Drive St. Louis, MO 63125 US
Learn more about this agency
Next steps
Once your online application is submitted you will receive a confirmation notification by email. After we receive application packages (including all required documents) and the vacancy announcement closes, we will review applications to ensure qualification and eligibility requirements are met. After the review is complete, a referral certificate(s) is issued and applicants will be notified of their status by email. Referred applicants will be notified as such and may be contacted directly by the hiring office for an interview. All referred applicants receive a final notification once a selection decision has been made.
You may check the status of your application at any time by logging into your USA Jobs account and clicking on Applications. Information regarding your application status can be found in the USAJobs Help Center.
Read more
Fair & Transparent
The Federal hiring process is setup to be fair and transparent. Please read the following guidance.
Equal Employment Opportunity Policy
The United States Government does not discriminate in employment on the basis of race, color, religion, sex (including pregnancy and gender identity), national origin, political affiliation, sexual orientation, marital status, disability, genetic information, age, membership in an employee organization, retaliation, parental status, military service, or other non-merit factor.
Equal Employment Opportunity (EEO) for federal employees & job applicants
Read more
Reasonable Accommodation Policy
Federal agencies must provide reasonable accommodation to applicants with disabilities where appropriate. Applicants requiring reasonable accommodation for any part of the application process should follow the instructions in the job opportunity announcement. For any part of the remaining hiring process, applicants should contact the hiring agency directly. Determinations on requests for reasonable accommodation will be made on a case-by-case basis.
A reasonable accommodation is any change to a job, the work environment, or the way things are usually done that enables an individual with a disability to apply for a job, perform job duties or receive equal access to job benefits.
Under the Rehabilitation Act of 1973, federal agencies must provide reasonable accommodations when:
An applicant with a disability needs an accommodation to have an equal opportunity to apply for a job.
An employee with a disability needs an accommodation to perform the essential job duties or to gain access to the workplace.
An employee with a disability needs an accommodation to receive equal access to benefits, such as details, training, and office-sponsored events.
You can request a reasonable accommodation at any time during the application or hiring process or while on the job. Requests are considered on a case-by-case basis.
Learn more about disability employment and reasonable accommodations or how to contact an agency.
Read more
Legal and regulatory guidance
Financial suitability
Social security number request
Privacy Act
Signature and false statements
Selective Service
New employee probationary period
This job originated on www.usajobs.gov. For the full announcement and to apply, visit www.usajobs.gov/GetJob/ViewDetails/530471900. Only resumes submitted according to the instructions on the job announcement listed at www.usajobs.gov will be considered.
Open & closing dates: 04/12/2019 to 05/02/2019
Service: Competitive
Pay scale & grade: GS 6
Salary: $38,294 to $49,787 per year
Appointment type: Permanent
Work schedule: Full-Time