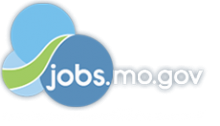 Job Information
SSM Health

Senior Healthcare Project Manager

in

Saint Louis

,

Missouri
Divison:
SSM Health is searching for a Senior Healthcare Project Manager to join our team! This is a remote position, but all candidates must reside in Wisconsin, Illinois, Oklahoma, or Missouri. Preferred candidates will be in the greater St. Louis or greater Madison areas.
In addition to the below requirements, candidates should have 5-10+ years of healthcare project management experience. PM certifications are preferred, but not required.
PRIMARY RESPONSIBILITIES
Exercises limited authority in assignment of necessary project resources to meet goals.

Develops, tracks and documents all aspects of the project.

Responsible for delivering on project goals consistent with the level of authority.

Defines project budget and monitors and adjusts plan as resource requirements change.

Communicates and documents project quality and progress metrics.

Addresses and resolves project issues to ensure project remains on track.

May be a liaison between SSM Health and outside vendor as applicable to the project.

May coordinate contract management as applicable.

May leverage technology and collaborate with Integrated Health Technologies (IHT) for program management and for evaluating outcome data utilizing analytics which may be provided to leaders.

Performs other duties as assigned.
EDUCATION
EXPERIENCE
PHYSICAL REQUIREMENTS
Frequent lifting/carrying and pushing/pulling objects weighing 0-25 lbs.

Frequent sitting, standing, walking, reaching and repetitive foot/leg and hand/arm movements.

Frequent use of vision and depth perception for distances near (20 inches or less) and far (20 feet or more) and to identify and distinguish colors.

Frequent use of hearing and speech to share information through oral communication. Ability to hear alarms, malfunctioning machinery, etc.

Frequent keyboard use/data entry.

Occasional bending, stooping, kneeling, squatting, twisting and gripping.

Occasional lifting/carrying and pushing/pulling objects weighing 25-50 lbs.

Rare climbing.
SSM Health is committed to equal employment opportunity based on race, color, religion, national origin, gender, sexual orientation, gender identity, pregnancy, age, physical or mental disability, veteran status, and all other statuses protected by law.