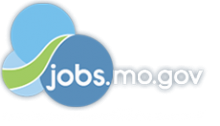 Job Information
SSM Health

RN-Specialty Procedure-N7013

in

Saint Louis

,

Missouri
POSITION ACCOUNTABILITIES AND PERFORMANCE CRITERIA (%of time)
Essential Functions: The following are essential job accountabilities and performance criteria.
1) Assessment: Performs comprehensive nursing assessment as the database. (1, 2, 3, 4, 5) 20%
Criteria
A) Completes assessment of new admission or transfer upon arrival to PACU.
B) Accurately performs and documents patient assessments.
C) Provides timely ongoing patient reassessment documenting pertinent observations.
2) Planning: Establishes and coordinates a plan of care based on analysis of the initial assessment data, patient diagnosis, and physician orders. (1, 2, 3, 4, 5) 10%
Criteria
A) Identifies patient care needs.
B) Formulates nursing interventions to achieve desired patient outcomes.
C) Identifies and initiates individualized care plans.
D) Collaborates with appropriate health team members for coordination of daily plan of care for assigned patients.
3) Implementation: Provides and documents nursing interventions based on assessed patient needs, plan of care, and changes in patient condition. (1, 2, 3, 4, 5, 6, 7, 8) 30%
Criteria
A) Coordinates, communicates and documents patient care with other disciplines.
B) Provides and documents patient education and discharge planning correctly on PACU flow sheet.
C) Reviews and initiates physician orders in an accurate and timely manner.
D) Recognizes changes in patient's condition, takes appropriate nursing actions.
E) Adheres to medication/parenteral therapy administration and documentation per policy guidelines.
F) Performs blood-drawing technique to obtain lab specimens including blood cultures.
G) Anesthesia and surgical physicians notified of significant changes in patient condition.
H) Assist physicians with procedures, examinations, and other processes related to patient care.
4) Evaluation: Documents effectiveness of nursing care and modifies plan of care as patient progresses toward expected outcomes. (1, 2, 3, 4, 5) 10%
Criteria
A) Performs and documents ongoing evaluation of effectiveness of care based on assessment data, nursing interventions, patient response to medications, treatments and procedures.
B) Evaluates and documents effectiveness of patient education including level of understanding.
C) Evaluates plan of care and modifies as indicated.
D) Evaluates effectiveness of pain medication and then takes appropriate nursing action.
5) Professional/Leadership: Demonstrates accountability for own professional practice. (3, 5) 10%
Criteria
A) Participates in additional learning experience to increase professional competence including
Committee membership

Staff meetings

Mandatory in-services and other educational programs

Evaluation of self and peer performance by identifying strengths and areas for improvement.
B) Is at work as scheduled and begins duties promptly at start of shift.
C) Functions as a resource person to co-workers, patients/families, medical staff and ancillary personnel.
D) Identifies problems, gathers pertinent data, suggests solutions, communicates using appropriate lines of authority, and works toward problem resolution.
E) Directs care delivered by Care Partners.
F) Adheres to and incorporates all customer service standards in patient care and work practices.
6) Safety/Infection Control: Practices according to safety and infection control policies.
(1, 2, 3, 4, 5, 6, 7, 8) 5%
Criteria
A) Practices universal precautions and disposes of hazardous wastes per established guidelines.
B) Maintains a safe, clean, comfortable and therapeutic environment for patients/families/employees in accordance with hospital standards.
Maintains clutter free environment.

Keeps conversations and background noise to a minimum

Adheres to dress code.
C) Reports risk management concerns.
D) Assumes responsibility for completing all annual mandatory requirements:
Safety/Fire

Blood Borne Pathogen

Hazardous Communication

TB

Department Specific

Age Appropriate Care (for clinical staff only)

EMTALA
7) Service: Provides service excellence to the customers of Saint Louis University Hospital by delivering timely, high quality care in a courteous, and respectful manner.
(1, 3, 5, 6) 10%
Criteria
A) Demonstrates Care and Courtesy
1) Provides prompt, respectful, courteous service.
2) Meets physical, spiritual, psychological and emotional needs of patients and families.
3) Responds to patient needs promptly.
4) Apologizes for mix-ups and delays.
B) Communicates Effectively and Maintains Confidentiality
1) Listens to patient/family concerns and addresses needs.
2) Explains procedures and all education in a manner that patient/family understands.
3) Allows time for questions.
C) Demonstrates Competence and Collaboration
1) Provides accurate report.
2) Provides quality care in accordance to standards.
3) Shares knowledge with other departments to facilitate work flow and continuity.
D) Provides Cost Effective Services
1) Uses resources wisely.
2) Recommends changes in practice that increases efficiency and minimizes waste.
3) Minimizes overtime and utilizes time well. Criteria
8) Quality Improvement (QI): Incorporates Quality Assessment into one's daily work.
(1, 2, 3, 4, 5, 6) 5%
Criteria
A) Assists in developing unit based PI plan.
B) Collects PI data as assigned.
C) Participates in discussion of PI outcomes.
D) Collaborates in developing and implementing action plans.
E) Participates in research activities on the nursing unit. Criteria
9) Age Appropriate Care: Provides age-appropriate care to:
_Infant _Child x Adolescent x Adult x Geriatric
Criteria
A) Demonstrates knowledge and skills of normal growth & development necessary to provide services to the age of the patient served by the department.
B) Demonstrates ability to assess and interpret age specific data to identify patient needs.
C) Utilizes communication skills necessary to interpret age specific responses to service and interaction.
D) Involves family or significant other in decision making related to services provided.
E) Demonstrates ability to provide service needed for the age groups routinely served by the department assigned.
10) Specialized Care: Provides specialized care to patients at high risk for injury. (1, 2, 4, 5) <1%
Criteria
A) Restraint Care
1) Initiates/evaluates alternatives to restraint prior to application.
2) Applies restraints consistent with the approved procedure.
3) Monitors and assesses patient's response throughout the restraint period at the appropriate intervals.
4) Provides specified patient care (toileting, skin care, hydration, feeding, etc.) on a timely basis.
5) Provides for trail release and removal of restraint as soon as possible.
B) Pain Management (licensed personnel)
1) Assess patient for presence of pain on admission and during assessments/reassessments.
2) Incorporates patient's cultural/spiritual beliefs regarding pain into pain management plan.
3) Implement pain management techniques. Focus on prevention rather than treatment.
4) Include patient and/or family members in developing a pain management plans.
5) Consider other methods of pain control when developing plan of care: massage, repositioning, immobilization, and music therapy.
C) Abuse Assessment
1) Is aware of abuse recognition criteria and incorporates it into assessments.
2) Reports signs of possible abuse/neglect to the physician & Risk Management, and recommends appropriate consultations (psychiatric, Social Work) for evaluation.
DISCLAIMER: Performs other related duties as assigned or requested.
Rationale for Essential Functions
1) The performance of this function is the reason the job exists.
2) There are limited employees among whom the performance of this function can be distributed.
3) This function occupies a great deal of the employee's time.
4) This function is highly specialized. Employees are hired for the skill/ability to perform this function.
5) Failure to perform this function may have serious consequences.
6) The function was performed by past employees, and is performed by current employees.
7) Exposure to blood borne pathogens that require the use of protective equipment
8) Exposure to tuberculosis that requires the use of protective equipment
Job Specifications
MINIMUM EDUCATION: Current Missouri Registered Nurse license.
MINIMUM EXPERIENCE: One year medical surgical experience required. Critical Care or Post Anesthesia Care experience preferred.
REQUIRED COURSE: ACLS
WORKING CONDITIONS:
Regular exposure to the risk of blood borne diseases.

Contact with patients under wide variety of circumstances.

Exposure to unpleasant elements (accidents, injuries, illness).

Subject to varying and unpredictable situations.

Handles emergencies or crisis situations. May perform emergency care.

Subject to irregular hours.

Pressure due to multiple competing demands.

Exposure to latex, risk of developing
PHYSICAL REQUIREMENTS:
Prolonged, extensive, or considerable standing/walking.

Lifts, positions, pushes, and/or transfers patients.

Must be able to lift 50 pounds and pull 100 pounds.

Considerable reaching, stooping, bending, kneeling, crouching.
Employee_____________Date____
Supervisor_____________Date____
Department Director __________Date___
Administration____________Date___
The above statements are intended to describe the general nature and level of work being performed. They are not to be construed, as an exhaustive list of all duties, responsibilities, and skills required of personnel so classified. An individual working in their job classification must also perform specific tasks upon request by supervisor personnel. Furthermore, the duties and responsibilities for this job classification are subject to change at the discretion of the medical center.
SSM Health is committed to equal employment opportunity based on race, color, religion, national origin, gender, sexual orientation, gender identity, pregnancy, age, physical or mental disability, veteran status, and all other statuses protected by law.