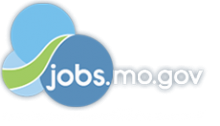 Job Information
SSM Health

RN - Regional Float Pool - Critical Care - ICU

in

Saint Louis

,

Missouri
Divison:
The RNs in our St. Louis Regional Float pool are a special breed. They are flexible, confident in their abilities, independent and competent. Because these special RNs float to five of our ministries, working with amazing team members at each location, every day is different, exciting and challenging. Our clinical leadership teams look to these nurses to help standardize practices across our ministries and improve our overall care model.You will be assigned to areas that need self-assured and capable RNs, who can hit the ground running each day. If will be your mission to join and help a team through challenging times, remaining calm and confident. You will share in your team's successes and the professional development of others, as well as yourself. If you are an RN with three years of experience, looking for a new challenge, or have thought about pursuing travel opportunities, the St. Louis Regional Float Pool could be your next career move.
PRIMARY RESPONSIBILITIES
Obtains comprehensive data pertinent to the patient from the patient, family other healthcare providers to develop a holistic picture of the patient's needs or condition.

Analyzes and synthesizes data from the assessment in determining diagnosis or conditions relevant to care.

Identifies optimal outcomes for the patient in collaboration with the patient, family and interprofessional team.

Develops a plan that prescribes strategies and alternatives to attain outcomes, using clinical judgement in collaboration with patient, family and interprofessional care team.

Implements the plan, employing strategies to promote and maintain a safe environment, coordinates implementation with patient, family and interprofessional team.

Evaluates processes and progress toward attainment of goals and outcomes.

Contributes to the quality and effectiveness of nursing practice, evaluates their own practice, and maintains current knowledge and competence.

Communicates effectively in all areas of practice, collaborates with patient, family and interprofessional team.

Uses clinical inquiry and integrates best evidence into practice.

Applies the existing body of evidence-based practice and scientific knowledge in health care to critical care nursing practice, ensuring that nursing care is delivered based on patient's age-specific needs and clinical needs as described in the department's Scope of Service.

Works in a constant state of alertness and safe manner.

Performs other duties as assigned.
EDUCATION
Graduate of accredited school of nursing
PHYSICAL REQUIREMENTS
Constant use of speech to share information through oral communication.

Constant standing and walking.

Frequent lifting/carrying and pushing/pulling objects weighing 0-25 lbs.

Frequent sitting, reaching and keyboard use/data entry.

Frequent use of vision and depth perception for distances near (20 inches or less) and far (20 feet or more) and to identify and distinguish colors.

Frequent use of smell to detect/recognize odors.

Frequent use of hearing to receive oral communication, distinguish body sounds and/or hear alarms, malfunctioning machinery, etc.

Occasional lifting/carrying and pushing/pulling objects weighing 25-50 lbs.

Occasional lifting/moving of patients.

Occasional bending, stooping, kneeling, squatting, twisting, gripping and repetitive foot/leg and hand/arm movements.

Occasional driving.

Rare crawling and running.
SSM Health is committed to equal employment opportunity based on race, color, religion, national origin, gender, sexual orientation, gender identity, pregnancy, age, physical or mental disability, veteran status, and all other statuses protected by law.