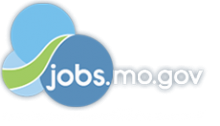 Job Information
SSM Health

RN Clinical Data Abstractor

in

Saint Louis

,

Missouri
Divison:
Ideal candidates wills have a minimum bachelors of science degree (RN preferred). Strong background in computer science and/or five (5) years' experience in research, bone marrow transplant, oncology or equivalent health-related field.
PRIMARY RESPONSIBILITIES
Interacts with physicians and nursing staff in the process of departmental abstraction of their patients' medical information. Obtain required records from referring physicians and primary care providers.

Abstracts appropriate clinical information from outside medical records and inputs into the EHR database for Best Care/Best Results.

Reviews outside records for information vital to specific referral, focusing on medical history, surgical history, allergies and medications. Inputs abstracted data into appropriate defined areas of EHR.

Ensures data is abstracted within established timeframes to ensure continual flow of information and increase efficiency of office visits facilitating patient entry into specialty services.

Applies evidenced based practices to achieve multidisciplinary collaboration and to facilitate continuity of care.

Contributes to the overall satisfaction of the department by actively participating in department functions and offering assistance to others as needed.

Works in a constant state of alertness and safe manner.

Performs other duties as assigned.
EDUCATION
Graduate of accredited school of nursing
EXPERIENCE
Two years' registered nurse experience
PHYSICAL REQUIREMENTS
Frequent lifting/carrying and pushing/pulling objects weighing 0-25 lbs.

Frequent sitting, standing, walking, reaching and repetitive foot/leg and hand/arm movements.

Frequent use of vision and depth perception for distances near (20 inches or less) and far (20 feet or more) and to identify and distinguish colors.

Frequent use of hearing and speech to share information through oral communication. Ability to hear alarms, malfunctioning machinery, etc.

Frequent keyboard use/data entry.

Occasional bending, stooping, kneeling, squatting, twisting and gripping.

Occasional lifting/carrying and pushing/pulling objects weighing 25-50 lbs.

Rare climbing.
SSM Health is committed to equal employment opportunity based on race, color, religion, national origin, gender, sexual orientation, gender identity, pregnancy, age, physical or mental disability, veteran status, and all other statuses protected by law.