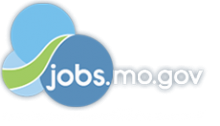 Job Information
SSM Health

Radiology Technologist II

in

Saint Louis

,

Missouri
Divison:
Varying hours and shift length. This position will rotate to North and South County clinics as well as the new North County Urgent Care.
PRIMARY RESPONSIBILITIES
Explains procedures to patient to ensure understanding. Provides appropriate educational material.

Transports patients to and from clinical areas and verifies patient identity according to policies and procedures. Assists technologists with preparing patient for radiology exam by positioning the patient for the procedure.

Assists technologists with filing, delivering and retrieving patient reports and charts, matching films to folders, and delivery of reports to patient units/physicians.

Follows radiation safety procedures and guidelines. Prevents patient from being exposed to unnecessary radiation.

Prepares and administers contrast media and medications within the accepted scope of practice and applicable state and federal regulations.

Observes patient during procedure and reports abnormal activity. Monitors protocols and recommends updates or refinements as warranted.

Ensures prompt submission of high-quality of all images and documents sent to PACS (image quality, correct lead markers and patient data/history).

Ensures equipment is properly functioning. Reports potential problems or equipment malfunction to appropriate personnel. Lock/tag out equipment if appropriate.

Assists in maintaining a clean, and orderly department to include procedure rooms, storage areas, dressing rooms, film storage area and any other areas in department.

Performs other duties as assigned.
EDUCATION
EXPERIENCE
SSM Health is committed to equal employment opportunity based on race, color, religion, national origin, gender, sexual orientation, gender identity, pregnancy, age, physical or mental disability, veteran status, and all other statuses protected by law.