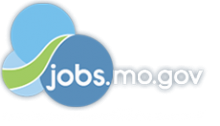 Job Information
Thermo Fisher Scientific

Process Development Scientist 2

in

Saint Louis

,

Missouri
Job Title: Process Development Scientist 2
Summary:
Provides moderately complex analyses in a biology environment within defined procedures and practices. Participates in development of scalable processes with improved product yield and reduced costs in a biologics environment. Supports internal development and/or manufacturing operations. May research and implement new methods and technologies to enhance operations. Makes detailed observations and reviews, documents, and communicates test results; recommends solutions. Maintains lab equipment.
Essential Functions:
Assists with the design of experimental plans based on the defined deliverables.

Conducts semi-routine and moderately complex tasks and sample analyses to support process development. Works with Process Development and Manufacture groups to trouble-shoot process challenges.

May function as a process subject matter expert in a cGMP environment.

Records results in notebook accurately, clearly, and regularly.

Assists with preparing protocols, reports, and test methods.

Maintains and ensures safe laboratory environment and work practices.

Helps to maintain laboratory and order common supplies.

Executes, records, and evaluates experimental data appropriately, including the writing and revising of process development reports and technology transfer protocols as needed.

Purification: Develops recombinant protein purification processes, including chromatography process, ultrafiltration / diafiltration, nanofiltration, process characterization and optimization, process scale up, scale down model qualification, viral clearance validation. Assists with development of transfer of purification processes which can be scaled up for protein production and facilitates the Technology Transfer to Downstream Manufacturing group.
Education:
Bachelor's degree or Master's degree in biology, chemistry, biochemistry, chemical engineering, or a related field.
Experience:
With Bachelor's degree, minimum of 2 years of experience related to pharmaceutical manufacturing, process, development or academic laboratory. Relevant industry experience preferred. With Master's degree, no experience required; related industry experience preferred. Experience using advanced statistical software packages and experience with design of experiments (DoE) software (i.e. MiniTab, JMP) preferred.
Equivalency:
Equivalent combinations of education, training, and relevant work experience may be considered.
Competencies:
Applied knowledge from the experience of applying the principles, concepts, and practices of discipline. Working knowledge of GMP/GLP regulations in cGMP/cGLP manufacturing environment preferred. Solid lab skills. Good problem solving and critical thinking skills. Good writing, communication and presentation skills. Good MS Excel, PowerPoint and Word skills. Excellent organization and planning skills. Strong attention to detail and ability to adhere to standards procedures. Ability to design and execute tasks and studies based on the deliverables. Ability to analyze and summarize moderately complex scientific data. Ability to properly document work and write reports. Ability to function in a rapidly changing environment. Strong attention to detail and ability to adhere to standards procedures. Ability to read, analyze, and interpret general business periodicals, professional journals, technical procedures, or governmental regulations. Ability to make decisions that require choosing between limited alternatives to resolve problems of moderate complexity.
Physical Requirements:
Position requires ordinary ambulatory skills and physical coordination sufficient to move about office locations; ability to stand, walk, stoop, kneel, crouch periodically for prolonged periods of time; manipulation (lift, carry, move) of light to medium weights of 10-35 pound pounds; arm, hand and finger dexterity, including ability to grasp and type for prolonged periods of time; visual acuity to use a keyboard, computer monitor, operate equipment, and read materials for prolonged periods of time; ability to sit, reach with hands and arms, talk, and hear for prolonged periods of time. Lift objects up to 50 lbs. to a cart and push cart short distances on a regular basis. Stand up to 50% daily. Walk within lab and between buildings daily. Repetitive hand motions.
Thermo Fisher Scientific is an Equal Opportunity Employer. All qualified applicants will receive consideration for employment without regard to race, creed, religion, color, national or ethnic origin, citizenship, sex, sexual orientation, gender identity and expression, genetic information, veteran status, age or disability status.