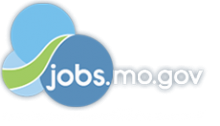 Job Information
PDS Tech Inc

Occupational Health Nurse (Mid)

in

Saint Louis

,

Missouri
PDS Tech is seeking a Occupational Health Nurse (Mid), in Saint Louis, MO.
Description:
The nurse will function as an integral team member of the North America Centralized Medical Assistance (CMA) Team. She will report directly to the NA Occupational Medicine Lead, and work in collaboration with the team member nurses and administrators. The dedication, commitment, and performance of the nurse will support the success of the CMA in supporting all occupational medicine activities in North America, as defined by the NA Occupational Medicine Lead.
Position Summary:
Provide support North America seed sites management and personnel for timely response to Occupational Medicine, Industrial Hygiene and Worker's Compensation issues. Position demands high level of initiative and flexibility to meet needs of multi-task work environment. Ideal candidate must have strong interpersonal, organizational, written and verbal communication skills along with attention to detail and confidentiality.
Position Duties & Responsibilities:
Manage Medical Surveillance Programs
The Audiometric testing program which is part of hearing Conservation:
CAHOC certified.
Work with sites to help define and implement Bayer North America and OSHA compliant hearing conservation and medical audiometric testing program. Which includes:
Support of selection of audiometric testing providers
Assessment of quality related to work product of providers providing sites feedback as indicated
Review of the OSHA Hearing Questionnaire
Review of all audiograms and prompt notification to sites of results including when retest is advised.
Timely consultation/collaboration with North American Occupational Medicine lead on all abnormal or questionable audiograms
Timely written communication to sites when baseline revision is advised.
Respiratory Medical Assessment:
NIOSH-spirometry certified, preferred but not required.
Comprehensive understanding of the OSHA Respiratory Protection Program (1910.134) to support sites in defining and implementing respiratory fitness program.
Review respiratory questionnaires and certify those workers who, based on review of the questionnaire are medically able to wear respirators and identify workers who require a more comprehensive medical evaluation.
Engage with medical providers and facilitate evaluation and clearance decisions.
Organophosphate/Carbamate programs
Support sites in developing and implementing OP/CM surveillance.
Receive and monitor results of all workers in surveillance program.
Identify abnormal results and collaborate with NA OM lead in management of abnormal results. When results are reported that vary from defined Monsanto parameters.
Report results to sites as they arrive. Record/compile site specific statistics in Excel file maintained by ESH. (quarterly)
Compile and report quarterly stats Corporate OM
Injury/Illness Phone Triage
Facilitate selection of appropriate local medical resources that can support sites. Assist sites in developing relationships with their local medical providers.
Provide timely consultation to site personnel, management and safety on all injuries and illnesses.
Provide guidance on safe return-to-work procedures for workers.
Understand Bayer and OSHA injury and illness management.
Advise to move toward in person or advanced medical care when indicated
Serve as resource to sites and safety personnel
Workers compensation
General understanding of worker's compensation system in United States.
Assist Risk Management in managing cases when needed.
Travel Medicine
Facilitate travel medicine program, which includes facilitation with travel related vaccination and prophylactic medications.
Medical Records Management
Implement procedures for regional medical records management including
Use of the Electronic Medical Record consistent with the regional procedure
Ensuring appropriate storage/archiving of paper medical records
Verification of records quality and integrity
Report to NA OM Lead periodically and as indicated
Appropriate documentation of all activities rendered when engaging with sites and people
REQUIREMENTS/PREFERENCES
Education Requirement(s):
Maintain licensure and certification(s)
Registered nurse (RN) degree required. Bachelor's degree and/or COHN is a plus.
CAOHC certification (Preference)
Skill & Competency Requirements:
Good computer skills, familiarity and comfort with: Windows, Excel, Outlook, data input and data review. Familiarity with electronic medical records including Cority/Medgate and OHM software a plus.
All qualified applicants will receive consideration for employment without regard to race, color, sex, sexual orientation, gender identity, religion, national origin, disability, veteran status, age, marital status, pregnancy, genetic information, or other legally protected status.