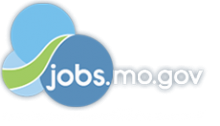 Job Information
Select Medical

Nursing Assistant-Full Time-Days

in

Saint Louis

,

Missouri
SSM Health Rehabilitation Hospital is looking for Full-Time-Night (7a - 7p) -Nursing Assistants (CNA – Certified Nursing Assistant) to join our team at our inpatient hospital in Richmond Heights, Missouri!
As the leading provider of comprehensive rehabilitation services in the St. Louis area, SSM Health Rehabilitation Hospital delivers the specialized care and advanced treatment that enables individuals with stroke, brain injury, spinal cord injury, neurological disorders, amputation, joint replacement and other orthopedic trauma, and general medical rehabilitation needs, to rebuild their lives.
We have been recognized by the St. Louis Post Dispatch as one of the "Top Workplaces" in St. Louis for in 2015, 2016, 2017,2018 and 2019!
*Full benefits package including:
Excellent Orientation Program

Paid Time Off (PTO)

Extended Illness Days (EID)

Health, Dental, and Vision Insurance

Prescription Coverage

Life Insurance

Short- and Long-Term Disability

Continuing Education and Tuition Reimbursement

401(k) Retirement Plan with employer matching

Personal and Family Medical Leave
Under the direction of a Registered Nurse, assists patients in the rehabilitation process through provision of appropriate nursing care as well as carryover of rehabilitation techniques.
• BLS preferred.
• High school diploma or equivalent preferred.
• Hospital experience, certification as a nursing assistant preferred
Select Medical is committed to having a workforce that reflects diversity at all levels and is an equal opportunity employer. Qualified applicants are considered for employment, and employees are treated during employment without regard to race, color, religion, national origin, citizenship, age, sex, sexual orientation, gender identity, marital status, ancestry, physical or mental disability, veteran status, or any other characteristic protected under applicable law.
ID: 135907
Street 2: 1027 Bellevue
External Company URL: www.selectmedical.com
Street: SSM Richmond Heights