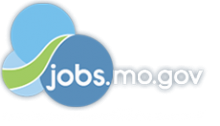 Job Information
Veterans Affairs, Veterans Health Administration

Nurse-High Reliability Organization Specialist (HRO)

in

Saint Louis

,

Missouri
Summary
The High Reliability Organization (HRO) Specialist is a professional nurse who serves as the HRO Champion alongside with the HRO Lead within the Quality, Safety, Value & High Reliability Office where they will be the proposer, promoter, and implementer of strong, safe clinical processes across the Medical Center. The HRO Specialist not only strengthens patient care but also promote the development of a just culture at the unit/service/medical center levels.
Responsibilities
Reports directly to the Director of QSVH Member of the National Journey to HRO via VISN and National committees Interacts regularly with Executive Leadership Team (Quadrad, Quintad) to coordinate and plan HRO activities. Facilitates interaction between services to ensure development of strong patient care processes Works with Accreditation, Risk Management, Performance Measures, Safety Manager, and Systems Redesign Coordinator to identify vulnerabilities and develop processes and programs that advance he 5 Principles of HRO across the Patient Care continuum and organization as a whole. Works with Administrative and Clinical Teams to develop and implement national and VISN strategies for improved patient safety and quality care. Puts Veterans as the focus of all process innovation and change. Shares lessons learned from group to group. Assists the Medical Center in implementing priority sections of the HRO Toolkit. Work Schedule: Monday-Friday 8:00-4:30pm
Financial Disclosure Report: Not required Preferred Experience: 1. Master of Nursing or Master's in related field with BSN or bachelor's in related field.
At least five years of nursing practice with at least one year of process improvement and High Reliability Organization experience.

Certification in Quality Management, Patient Safety.

LEAN and/or Six Sigma Black Belt certification and experience.
Requirements
Conditions of Employment
Qualifications
Use Position Requirements section copy button to copy in appropriate template based on your recruitment: T38 RN I-III Quals (VHA Standard) Citizen of the United States Graduate of an NLN accredited or State approved School of Nursing Current RN registration Physical and intellectual capacity to satisfactorily perform assigned duties Doctoral degree in Nursing or in a related field with no experience (and meets basic requirements for appointment); OR Master's degree in Nursing or in a related field with a BSN or Bachelor's degree in a related field with ADN or Diploma and approximately 1-2 years experience; OR MSN from bridge program; no BSN required when a bridge graduate and approximately 1-2 years experience
Education
IMPORTANT: A transcript must be submitted with your application if you are basing all or part of your qualifications on education. Note: Only education or degrees recognized by the U.S. Department of Education from accredited colleges, universities, schools, or institutions may be used to qualify for Federal employment. You can verify your education here: http://ope.ed.gov/accreditation/. If you are using foreign education to meet qualification requirements, you must send a Certificate of Foreign Equivalency with your transcript in order to receive credit for that education. For further information, visit: http://www.ed.gov/about/offices/list/ous/international/usnei/us/edlite-visitus-forrecog.html.
Additional Information
Annual leave shall accrue for full-time Nurses, and Nurse Anesthetists at the rate of 8 hours for each full biweekly pay period. This job opportunity announcement may be used to fill additional vacancies. It is the policy of the VA to not deny employment to those that have faced financial hardships or periods of unemployment. This position is in the Excepted Service and does not confer competitive status. VA encourages persons with disabilities to apply. The health-related positions in VA are covered by Title 38, and are not covered by the Schedule A excepted appointment authority. Veterans and Transitioning Service Members: Please visit the VA for Vets site for career-search tools for Veterans seeking employment at VA, career development services for our existing Veterans, and coaching and reintegration support for military service members. If you are unable to apply online view the following link for information regarding an Alternate Application.