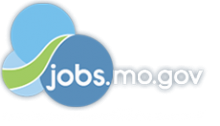 Job Information
SSM Health

Manager

in

Saint Louis

,

Missouri
Divison:
-
PRIMARY RESPONSIBILITIES
Develops specific goals, standards, and objectives which directly support the strategic plan and vision of the clinic.

Responsible for forecasting, developing and evaluating annual budgets for all program areas. Manages clinical, human resource and financial data to support and enhance decision-making, provides assessment, analysis, planning, monitoring and evaluation of unit(s) delivery of care and services.

Conducts hiring, training, directing, development and evaluating of staff.

Monitors and adheres to budget. Approves or monitors expenditures, purchases and other actions to ensure compliance with budget guidelines.

Collaborates with leadership, physicians, interdisciplinary teams and other stakeholders in order to develop, implement and evaluate programs and services that improve patient outcomes.

Ensures compliance with regulatory and accreditation requirements for clinic and staff.

Applies evidence-based healthcare practices, nursing standards and monitors patient care for quality.

Applies the existing body of evidence-based practice and scientific knowledge in health care to nursing practice, ensuring that nursing care is delivered based on patient's age-specific needs and clinical needs as described in the department's Scope of Service.

As an SSM Health nurse, I will demonstrate the professional nursing standards defined in the professional practice model. Uses the ANA Code of Ethics for Nurses to guide his/her response to the current and evolving health and nursing needs of our patients and our patient populations.

Works in a constant state of alertness and safe manner.

Performs other duties as assigned.
EDUCATION
Graduate of accredited school of nursing
EXPERIENCE
Five years' experience, with two years' in leadership
PHYSICAL REQUIREMENTS
Frequent lifting/carrying and pushing/pulling objects weighing 0-25 lbs.

Frequent sitting, standing, walking, reaching and repetitive foot/leg and hand/arm movements.

Frequent use of vision and depth perception for distances near (20 inches or less) and far (20 feet or more) and to identify and distinguish colors.

Frequent use of hearing and speech to share information through oral communication. Ability to hear alarms, malfunctioning machinery, etc.

Frequent keyboard use/data entry.

Occasional bending, stooping, kneeling, squatting, twisting and gripping.

Occasional lifting/carrying and pushing/pulling objects weighing 25-50 lbs.

Rare climbing.
SSM Health is committed to equal employment opportunity based on race, color, religion, national origin, gender, sexual orientation, gender identity, pregnancy, age, physical or mental disability, veteran status, and all other statuses protected by law.