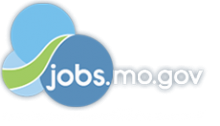 Job Information
SSM Health

LPN-Admission/Intake Coordinator

in

Saint Louis

,

Missouri
Divison:
At SSM Health at Home, we offer a range of services – all with one goal: to keep our patients as safe and independent as possible at home.
Our mission and values put the patient first and place you in a position to improve each day. We are seeking an LPN who is flexible, autonomous with strong computer skills to work with our Home Health department. This position will work remotely with the goal to return to the SSM Health Westview Building in the future.
Hours include: Monday-Friday between 8:00AM – 6:00 PM, rotating Saturdays.
PRIMARY RESPONSIBILITIES
Assesses patient care needs by gleaning hospital records and/or referral provided information for information necessary to determine the appropriateness of referral and to initiate patient records.

Identifies educational needs for patients/significant others.

Adheres to skilled service/homebound regulations of payers.

Plans for patient care by ensuring that information regarding pending referrals is passed on to nursing supervisors, clinical supervisor or rehab services, and others as necessary in a timely manner.

Coordinates with nursing supervisors, clinical supervisor or rehab services, and others in initiating care.

Seeks appropriate orders in planning multidisciplinary care.

Completes evaluation of care by reassessing patients systematically to identify progress and trends that require intervention; this may include seeing the rehospitalized patient and/or reviewing his/her record.

Communicates with supervisor regarding the cases he/she is managing while awaiting the initiation of care.

Assesses and discerns environmental factors which are hazardous and/or unsafe and responds according to policy and agency expectation.

Works in a constant state of alertness and safe manner.

Performs other duties as assigned.
EDUCATION
Graduate of an accredited school of nursing
EXPERIENCE
One year licensed practical nurse experience
PHYSICAL REQUIREMENTS
Constant use of speech to share information through oral communication.

Constant standing and walking.

Frequent lifting/carrying and pushing/pulling objects weighing 0-25 lbs.

Frequent sitting, reaching and keyboard use/data entry.

Frequent use of vision and depth perception for distances near (20 inches or less) and far (20 feet or more) and to identify and distinguish colors.

Frequent use of smell to detect/recognize odors.

Frequent use of hearing to receive oral communication, distinguish body sounds and/or hear alarms, malfunctioning machinery, etc.

Occasional lifting/carrying and pushing/pulling objects weighing 25-50 lbs.

Occasional lifting/moving of patients.

Occasional bending, stooping, kneeling, squatting, twisting, gripping and repetitive foot/leg and hand/arm movements.

Occasional driving.

Rare crawling and running.
SSM Health is committed to equal employment opportunity based on race, color, religion, national origin, gender, sexual orientation, gender identity, pregnancy, age, physical or mental disability, veteran status, and all other statuses protected by law.