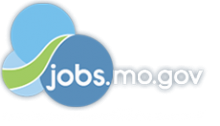 Job Information
Veterans Affairs, Veterans Health Administration

Housekeeping Aid

in

Saint Louis

,

Missouri
Summary
Works in the Environmental Management Service at the VA St. Louis Health Care System. Duty stations at both divisions, Jefferson Barracks and John Cochran. Receives daily assignments from supervisor, lead or other designated as in-charge. May be required to work in a variety of clinical and administrative areas on a number of varying shifts. Work with a team or singularly depending on the task.
Responsibilities
Requirements
Conditions of Employment
null
Qualifications
To qualify for this position, applicants must meet all requirements by the closing date of this announcement, 02/18/2021. EXPERIENCE: A specific length of training and experience is not required, but you must show evidence of training or experience of sufficient scope and quality of your ability to do the work of this position. Evidence which demonstrates you possess the knowledge, skills, and ability to perform the duties of this position must be supported by detailed descriptions of such on your resume. Applicants will be rated in accordance with the OPM Federal Wage System Qualification Standards. SCREEN-OUT ELEMENT: Your qualifications will first be evaluated against the prescribed screen out element, which usually appears as question 1 in the on-line questionnaire. Those applicants who appear to possess at least the minimal acceptable qualification requirement are considered for further rating; those who do not are rated ineligible and are eliminated. The potential eligibles are then rated against the remainder of the Job Elements:
Dexterity and SafetyInterpret Instructions, Specifications (other than blueprint reading)Use and Maintain Tools and EquipmentWork Practices Experience refers to paid and unpaid experience, including volunteer work done through National Service programs (e.g., Peace Corps, AmeriCorps) and other organizations (e.g., professional; philanthropic; religions; spiritual; community; student; social). Volunteer work helps build critical competencies, knowledge, and skills and can provide valuable training and experience that translates directly to paid employment. You will receive credit for all qualifying experience, including volunteer experience. Note: A full year of work is considered to be 35-40 hours of work per week. Part-time experience will be credited on the basis of time actually spent in appropriate activities. Applicants wishing to receive credit for such experience must indicate clearly the nature of their duties and responsibilities in each position and the number of hours a week spent in such employment. Physical Requirements: Heavy Lifting (45 lbs and over); Heavy Carrying (45 lbs and over); Moderate Carrying (15-44 lbs); Straight Pulling (up to 4 hours); Reaching above shoulder; Use of fingers; Both hands required; Walking (up to 4 hours); Standing (up to 4 hours); Crawling (up to 4 hours); Kneeling (up to 4 hours); Repeating bending (up to 4 hours); Climbing, legs only (up to 4 hours); Both legs required; Far vision correctable in one eye to 20/20 and to 20/40 in the other; Specific visual requirement (distant vision in one eye); Ability to distinguish basic colors; Ability to distinguish shades of colors; Hearing (aid permitted); Emotional and Mental Stability; Able to read typed characters; Glasses permitted. Work Conditions: Outside and inside; Excessive heat; Excessive humidity; Excessive noise, intermittent; Dust; Solvents (degreasing agents); Slippery or uneven walking surfaces; Working around machinery with moving parts; Working around moving objects or vehicles; Working on ladders or scaffolding; Working with hands in water; Working closely with others; Working alone.
Education
null
Additional Information
null