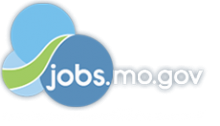 Job Information
SSM Health

EEG Tech II

in

Saint Louis

,

Missouri
Divison:
-
PRIMARY RESPONSIBILITIES
Conducts and assists in ECGs, exercise tolerance, holters, BIOZ's, and Prime ECG procedures. Recognizes cardiac rhythmic abnormalities, especially cardiac or respiratory arrest, notifies appropriate personnel according to well-established procedures, and initiates CPR if necessary.

Routinely checks status of EEG software, troubleshooting as necessary, and notifies appropriate service and user personnel when troubleshooting procedures fail.

Maintain appropriate logs for statistical and accounting purposes, and perform calculations for required reports.

Assist in Quality Assurance monitoring; environmental controls; infection control standards, and equipment selection, operation, application and inventory.

Identifies and corrects for artifacts. Edits and forwards results to attending physician for analysis and interpretation.

Maintain EEG equipment and supplies.

Works in a constant state of alertness and safe manner.

Performs other duties as assigned.
EDUCATION
High School diploma or equivalent or equivalent years of experience and education
EXPERIENCE
PHYSICAL REQUIREMENTS
Constant standing and walking.

Frequent use of hearing and speech to share information through oral communication.

Frequent use of hearing to distinguish body sounds and/or hear alarms, malfunctioning machinery, etc.

Frequent lifting/carrying and pushing/pulling objects weighing 0-25 lbs.

Frequent reaching, gripping, and keyboard use/data entry.

Frequent use of vision for distances near (20 inches or less) and far (20 feet or more) and to identify and distinguish colors.

Occasional bending, stooping, crawling, kneeling, sitting, squatting and repetitive foot/leg and hand/arm movements.

Occasional use of vision to judge distances and spatial relationships.

Occasional lifting/carrying and pushing/pulling objects weighing 25-50 lbs.

Occasional lifting/moving patients.

Occasional use of smell to detect/recognize odors.

Occasional driving.
SSM Health is committed to equal employment opportunity based on race, color, religion, national origin, gender, sexual orientation, gender identity, pregnancy, age, physical or mental disability, veteran status, and all other statuses protected by law.