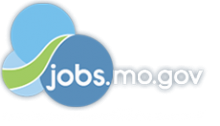 Job Information
Novo Nordisk

Educator - Obesity - Saint Louis

in

Saint Louis

,

Missouri
About the department
In the US, more than 100 million adults and a growing number of children live with the disease of obesity, yet only 2% of them receive dedicated medical treatment. By joining the Obesity Commercial team, you will have the opportunity to help people with obesity receive the care they deserve. The Novo Nordisk aspiration is to be a driving force in the science of obesity, to deliver an obesity portfolio and solutions that matter, to ensure obesity is widely recognized as a chronic disease and to reduce barriers to treatment. Our team is the company's obesity strategy anchor, partnering enterprise-wide to deliver on this aspiration. The team is comprised of both our home office strategy and marketing execution teams and our field based teams focusing on customer engagements and execution of our strategy. As one of the Novo Nordisk must win battles, developing the obesity market is a rare opportunity backed by Novo Nordisk's long term commitment and track record in helping people living with chronic disease achieve greater health outcomes. If you are passionate about being a force for change, not afraid to take risks and challenge the status quo, and are looking to join a highly diverse and collaborative team, we encourage you to apply. Are you ready?
The Position
This position responsible for the delivery of Obesity education for relevant local stakeholders, to empower proactive, systematic and chronic medical management of Obesity and foster relevant use of Pharmacotherapy. Responsible for the delivery of Obesity education beyond healthcare professionals (HCPs), to support the medical management of Obesity. This may include practices, health systems, bariatric/weight management centers, employers with coverage, (and when relevant their employees), employers coalitions and community centers who have the desire and interest in treating obesity or in supporting the person with Obesity (patient or employee) engaged in medical management of their Obesity.
Responsible for the development of the market by educating HCPs who have the desire to treat Obesity. Responsible for growth of the market to increase the number of patients treated for Obesity and increase the HCPs who proactively, systematically and chronically medically manage patients with Obesity. Responsible for ensuring the program goals are being properly executed within territory.
Relationships
Reports to the Obesity Education Manager. Represents the organization as a prime contact for chronic weight management education. Engages with a variety of customers in a complex marketplace.
Position will manage multiple external relationships including relationships with local stakeholders and patients. Proactively and effectively collaborates with internal sales, marketing, medical and legal personnel. Interacts and collaborates on a regular basis with other field-based employees covering the same geographic areas and also collaborates with home-office functions, such as marketing, medical and legal personnel.
Essential Functions
Establish obesity as a chronic versus an acute disease while helping to develop protocols to support that goal

Builds the understanding of Obesity management through HCP/staff education, patient education, patient device training, employer education, health system education and community education (support groups, partnership with weight management centers)

Seeks new avenues to heighten awareness and action within each unique territory utilizing approved resources and Standards of Care in Obesity Management on how to better manage patient's respective disease state according to guidelines. Responsible for ensuring the program goals are being properly executed within territory

Supports local market access activities at employers who have opted in for obesity coverage

Develop leads in accounts to increase the depth of knowledge and call to action

Works closely with support staff through the prior authorization (PA) process, billing, and follow up

Where there is access to Branded Anti Obesity Markets (AOMs), work with employer and Integrated Delivery Network (IDN) Health and Wellness Departments

Partnering with external, local human resource benefit professionals to discuss the ways to enhance employee engagement in obesity treatment

Educate employees of opted-in employers who are requesting Obesity knowledge

Align with internal stakeholders to identify and meet customer needs

Collaborate with Obesity Care Specialist (OCS), Obesity District Business Manager (ODBM), and Market Access to align on the regions practice and local connector needs

Adjust territory routing to help ensure that targeted providers receive exposure to the Education Field Force Strategy. Communicate effectively (verbal and written) with field counterpart to leverage collaborative opportunities while staying within the Education Field Force Strategy and Novo Nordisk policies and guidelines

Conduct educational programs in primary care and specialty offices for HCPs and office staff to increase the offices obesity management understanding via systematic delivery of weight management education

Ensure that education delivered follows the standards of care and other relevant treatment guidelines

Execute on the Education Field Force Strategy tactics and demonstrates adaptability if/when the strategy changes and implement weight management curriculum following the Education Field Force Strategy strategic and tactical direction

Implements customized educational programs based upon needs

Involves health systems, employers and other community stakeholders to capitalize on emerging opportunities

Serves as a trusted advisor in weight management education for targeted healthcare professionals

Works closely with office management giving insight and gaining knowledge of the staffs ' and patients ' educational needs

Demonstrate openness to coaching and development and make adjustments based on coaching Prioritize budget resources to effectively execute the overall Education Field Force Strategy

Responsible for ensuring the program goals are being properly executed within territory

Physical Requirements

30-40% overnight travel required; Driver must maintain a valid driver's license. Must be in good standing by not exceeding the Novo Nordisk points threshold assigned based on review of Motor Vehicle Records.

Qualifications

Bachelor's degree required. Degree in life or health sciences preferred

A minimum of 4 years of relevant pharmaceutical sales, clinical or medical experience

Relevant years of Novo Nordisk experience may be considered in lieu of required industry experience

Relevant obesity therapeutic area experience preferred

Excellent verbal and written skills required

Bilingual preferred in certain geographic markets

Ability to work independently in a field based role is required

Millions rely on us
At Novo Nordisk, we don't wait for change. We drive change. We're a dynamic company in an even more dynamic industry, and we know that what got us to where we are today is not necessarily what will make us successful in the future. We embrace the spirit of experimentation, striving for excellence without fixating on perfection. We never shy away from opportunities to develop, we seize them. Working at Novo Nordisk is working toward something bigger than ourselves, and it's a collective effort. Novo Nordisk relies on the joint potential and collaboration of its more than 40,000 employees to change the lives for the better for millions of patients living with diabetes and other chronic diseases. Together, we go further. Together, we're life changing.
Novo Nordisk is an equal opportunity employer. Qualified applicants will receive consideration for employment without regard to race, ethnicity, color, religion, sex, gender identity, sexual orientation, national origin, disability, protected veteran status or any other characteristic protected by local, state or federal laws, rules or regulations.
If you are interested in applying to Novo Nordisk and need special assistance or an accommodation to apply, please call us at 1-855-411-5290. This contact is for accommodation requests only and cannot be used to inquire about the status of applications.