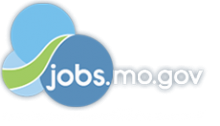 Job Information
SSM Health

Diabetes Care & Education Specialist- Maternal Fetal Medicine

in

Saint Louis

,

Missouri
Divison:
This is an as-needed position and the office hours are 8:00am - 4:30pm. We are looking for a Registered Dietician or Registered Nurse with OB/Maternal Fetal Medicine experience and a current Certified Diabetes Educator certification.
PRIMARY RESPONSIBILITIES
Assesses patient/family/caregiver baseline knowledge about diabetes as a chronic illness, diabetes management, and diabetes complications, as well as readiness to learn and provides diabetes and self-management education to patients, their families and caregivers; this includes technical training in capillary blood glucose measurement, safe injection technique, and insulin pump management.

Monitors and evaluates patient responses to therapeutic interventions in collaboration with other members of the health care team; provide ongoing assessment and recommendations to the treatment team and patient, family and caregivers for adjustments in the plan of care as required.

Coordinates with designated staff to effectively integrate medical therapy into the overall management of diabetes; regularly consult nursing and physician staff about diabetes management issues and provide just-in-time education as needed.

Utilizes the principles of health literacy to develop and deliver effective diabetes education to patients, their families and caregivers and provides formal education about diabetes and diabetes management to members of the health care team.

Participates in continuous improvement by monitoring trends in hypoglycemia/hyperglycemia and utilizes evidence to improve diabetes care delivery structures and processes

May have oversight of the planning, implementation and evaluation of the DSMES program(s).

May arrange and coordinate the activities of the Advisory Group.

May be the liaison between the DSMES staff, the Advisory Group, other departments and administration.

May monitor and facilitate maintenance of DSMES staff qualification (CE credits, licensures, and registrations)

May be responsible for maintaining ADA Recognition and participating in the evaluation of the program's effectiveness.

Performs other duties as assigned.
EDUCATION
Graduate of accredited school of nursing, pharmacy or registered dietitian
EXPERIENCE
SSM Health is committed to equal employment opportunity based on race, color, religion, national origin, gender, sexual orientation, gender identity, pregnancy, age, physical or mental disability, veteran status, and all other statuses protected by law.