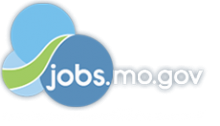 Job Information
SSM Health

CT Technologist

in

Saint Louis

,

Missouri
Divison:
SSM Health - St. Louis University Hospital is looking for new and experienced Registered CT Technologists to join our team. This Full Time Weekend Option position offers a competitive weekend bonus and a $5000 sign on bonus!
Full Time Day Shift Friday, Saturday, Sunday 7:00am - 7:30pm
POSITION ACCOUNTABILITIES AND PERFORMANCE CRITERIA (Percent of Time)
Essential Functions: The following are essential job accountabilities and performance criteria:
Position Accountabilities
1) Performs computed tomography examinations. (1, 2, 3, 4, 5, 6, 7, 8) 30%
Criteria
A) Demonstrates the ability to assess a situation, consider alternatives and choose the appropriate course of action.
B) Responds to changes in workload using time to departmental advantage.
C) Conducts job duties in accordance with departmental standards.
D) Communicates technical information in a manner appropriate for the intended audience, (patient, family, member or visitor).
E) Produces quality images in a consistent manner.
F) Serves as a resource to co-workers.
G) Assesses for vein/site selection and initiates venipuncture per established standards. Documents venipuncture site/contrast in RIS per established departmental guidelines.
H) Demonstrates knowledge of cross sectional anatomy. Knows CT anatomical landmarks and able to recognize abnormalities and alert radiologist as needed.
2) Observes establishes departmental policies and procedures, objectives, quality assurance program safety, environmental and infection control standards.
(1, 2, 3, 4, 5, 6, 8) 5%
Criteria
A) Runs appropriate quality control procedures, evaluates results and makes appropriate corrections.
B) Notifies supervisor when quality issues arise.
C) Demonstrates attitude of cooperation and professionalism when working in any area of the hospital.
D) Reports any problems, which may affect the outcome of a patient's exam.
3) Prepares written documentation as required by the profession and the department. (5, 6) 5%
Criteria
A) Provides documentation as required by the profession and the department.
B) USES THE KRONOS TIME CLOCK SYSTEM ACCURATELY.
4) Uses Hospital/Radiology system according to established policy. (3, 5, 6) 5%
Criteria
A) Ability to input and retrieve information from HIS/Radiology information system.
B) Enters information correctly.
C) Recognizes and reports computer malfunction.
D) Provides training and direction to staff as necessary.
E) Maintain confidentiality of patient information.
F) Performs 3D workstation duties as prescribed by examination.
5) Follows hospital and radiology policies: handles bio-hazardous waste appropriately and follows safety and infection control policies. (5, 6, 8) 5%
Criteria
A) Maintains work area in a clean and orderly condition.
B) Adheres to hospital and radiology safety and infection control policies.
C) Disposes of bio-hazardous trash properly, without being told.
D) Uses protective equipment as needed.
E) Abides by dress code and wears TENET ID badge at all times.
F) Respects the confidentiality of patient results and uses discretion when discussing patient matters.
6) Safety/Infection Control: Practices according to safety and infection control policies. (1, 2, 3, 4, 5) 2%
Criteria
A) Practices universal precautions and disposes of hazardous wastes per established guidelines.
B) Maintains a safe, clean, comfortable and therapeutic environment for patients/families/employees in accordance with hospital standards.
Maintains clutter free environment.

Keeps conversations and background noise to a minimum.

Adheres to dress code.
C) Reports risk management concerns.
D) Assumes responsibility for completing all annual mandatory requirements:
Safety/Fire

Blood Borne Pathogen

Hazardous Communication

TB

Department Specific

Age Appropriate Care (for clinical staff only)

Population Specific Care
7) Service: Provides service excellence to the customers of Saint Louis University Hospital by delivering timely, high quality care in a courteous, and respectful manner.
(1, 2, 3, 4, 5) 3%
Criteria
A) Demonstrates respect and compassion for our internal and external customers while delivering prompt, courteous service.
B) Recognize the needs and expectations of our customers and considers the diverse needs of others regarding culture, religion, disability, etc.
C) Demonstrates team work with other departments and co-workers.
D) Provides emotional support while attempting to alleviate fear and anxiety.
E) Dress in a professional manner.
F) Answers questions in a knowledgeable fashion or directs direct questions to someone who can provides answers.
G) Works with other departments to provide services.
H) Discuss information in private areas only. Share information on a need to know basis, avoiding gossip.
8) Performance Improvement (QI): Incorporates Quality Assessment into one's daily work. (1, 2, 3, 4, 5) 5%
Criteria
A) Wisely and responsibly utilize the resources within the facility. Take care of equipment and report problems to result in a longer usage life.
B) Recommends changes in practices to increase efficiency and minimize waste to managers.
C) Reviews departmental PI, OA, and QC monthly during departmental meetings and by reviewing posted information.
D) Provides data to manager for monthly Performance Improvement on a daily basis.
9) Age Appropriate Care: Provides age-appropriate care to: 3%
xInfant xChild xAdolescent _xAdult _x_Geriatric
Criteria
A) Demonstrates knowledge and skills of normal growth & development necessary to provide services to the age of the patient served by the department.
B) Demonstrates ability to assess and interpret age specific data to identify patient needs.
C) Utilizes communication skills necessary to interpret age specific responses to service and interaction.
D) Involves family or significant other in decision making related to services provided.
E) Demonstrates ability to provide service needed for the age groups routinely served by the department assigned.
F) Position specific: Need to enter those responsibilities specific for position.
G) Demonstrates ability to assess population specific needs, .i.e. language.
10) Specialized Care: Provides specialized care to patients at high risk for injury. (1, 2, 4, 5, 8) <1%
Criteria
A) Restraint Care
Initiates/evaluates alternatives to restraint prior to application.

Applies restraints consistent with the approved procedure.

Monitors and assesses patient's response throughout the restraint period at the appropriate intervals.

Provide specified patient care (toileting, skin care, hydration, feeding, etc.) on a timely basis.

Provides for trial release and removal of restraints as soon as possible.
B) Pain Management (Licensed Personnel)
Assess patient for presence of pain on admission and during assessments/reassessments.

Incorporates patients cultural/spiritual beliefs regarding pain into pain management plan.

Implement pain management techniques. Focus on prevention rather than treatment.

Include patient and/or family members in developing a pain management plan.

Consider other methods of pain control when developing plan of care: massage, repositioning, immobilization, and music therapy.
C) Abuse Assessment
Is aware of abuse recognition criteria and incorporates it into assessments.

Reports signs of possible abuse/neglect to the physician & Risk Management, and recommends appropriate consultation (psychiatric, Social Work) for evaluation.
11) Uses communication effectively with others, medical staff, co-workers and patients. (5, 6,) 5%
Criteria
A) Consistently communicates ideas in a clear and succinct manner.
B) Is the subject on more than one valid complaint per year from other radiology/hospital personnel regarding cooperation?
C) Displays initiative and enthusiasm for non-routine and/or extra duties.
D) Effectively serves as a resource person for department.
E) Explain procedure to patient/family in understandable terms.
12) Participates in continuing education. (5, 6) 2%
Criteria
A) Attends appropriate orientations.
B) Accumulates contact hours of continuing education per established ARRT guidelines.
C) Provide in-service a necessary.
D) Provide documentation of current ARRT status.
13) Attends meetings as required and participates committees as directed. (2, 6) 2%
Criteria
A) Attends required and participates committees as directed.
B) Provides documentation of attendance at outside meetings.
14) Explain procedures and provide information to customers. (2, 6) 5%
Criteria
A) Provide explanation of treatments and procedures within the scope of your knowledge and authority prior to rendering services.
B) When explaining procedures, provide information on the purpose of procedure, special prep, what to expect, and approximate time required.
C) Invite customers to ask questions or raise concerns.
D) When explaining procedure and why to patients/quests, avoid technical jargon, and use lay terms.
E) Before beginning procedures, secure patient's permission to continue.
15) Present self professionally. (6) 3%
Criteria
A) Wear TENET ID BADGE where ABOVE THE WAIST with picture visible.
B) Follows dress code.
C) Limit conversation in presence of customers to specific work situation.
D) Avoid discussing internal hospital issues, personal problems, department conflicts or personal social activities in the presence of customers.
E) Be publicly supportive of the organization, colleagues, and physicians.
F) Avoid jokes, language, literature that could be construed as offensive by others.
16) Maintains environment conductive to good customer relations. (5, 6) 2%
Criteria
A) Keep work areas clean, orderly, and free clutter and trash.
B) Remove soiled linens from patient area immediately.
C) Report all maintenance needs for equipment, environmental deficiencies or safety concerns to the appropriate party immediately.
D) Follow paging policy.
E) Control noise level, i.e., door slamming, laughter, radios, loud talking.
F) Strive to understand and meet needs for cultural differences.
G) When customers appear lost or confused offer assistance.
17) Respect customer privacy and confidentiality. (2, 5, 6) 5%
Criteria
A) When performing procedures, keep curtains and/or door closed.
B) Knock before entering doors or ask permission to enter curtained areas.
C) Make sure patients who may he confused or being transported are covered with a sheet/blanket.
D) Assure patient privacy when taking personal, financial information by conducting such interviews in a private manner.
E) Keep medical testing, financial, and other personal information confidential, and also avoid discussing in public areas, i.e., elevators hallways, i.e., elevators, hallways, etc.
F) Avoid discussing customer's condition, finances, or other personal matters with others not directly concerned.
G) Access only those charts that need to be accessed.
H) When provide procedures or other services, ask patients if they want family members or guest to leave.
18) Improve the waiting experience. (2, 6) 5%
Criteria
A) Greet customer and inform them of estimated length of wait. If long wait is apparent offer customer alternatives to long wait, i.e., hospital cafeteria, gift shop, rescheduling, etc.
B) Offer and inform the customer of why they are waiting and what the next step in the process is. Base the wait times on department standards.
C) Offer comfort measures, i.e., beverages, blankets, magazines, etc. to waiting customers when appropriate.
D) Keep waiting customers informed of their status and frequent intervals as established by department standards.
E) Maintain comfortable, clean waiting areas.
F) Apologize for any long waits or delays.
19) Respond quickly to requests and complaints. (2,6) 3%
Criteria
A) Acknowledge verbally or non-verbally (e.g., non-gesture, etc.) within one-minute persons arriving in the department.
B) Know what resources to use in following up various request or complaint situations.
C) When receiving complaints, get person's name, number, and ask how they want to complaint resolved.
D) When responding to a request or complaint, states the time frame in which you will follow up and then meet commitment.
20) Demonstrates practices of teamwork. (2, 6) 5%
Criteria
A) Avoid blaming other departments, system, people, etc., for service problems.
B) Ask for and offer team members when indicated.
C) Provide positive recognition to other team members for their contributions and achievements.
D) Frequently discuss roles and accountabilities with other members of the team.
E) When appropriate, call periodic, "time outs" to discuss team performance.
F) Greet, welcome, and support new team members, i.e., new employees, temporary help, etc.
G) Invite all team members to openly express idea's best practices, and concerns.
H) Participate in a minimum of one committee or activity per year.
I) Treat all members as equal.
DISCLAIMER: Performs other duties as assigned or requested.
Rationale for Essential Functions
1) The performance of this function is the reason the job exists.
2) There are limited employees among whom the performance of this function can be distributed.
3) This function occupies a great deal of the employee's time.
4) This function is highly specialized. Employees are hired for the skill/ability to perform this function.
5) Failure to perform this function may have serious consequences.
6) The function was performed by past employees and is performed by current employees.
7) Exposure to blood borne pathogens that require the use of protective equipment.
8) Exposure to tuberculosis that requires the use of protective equipment.
Job Specifications
MINIMUM EDUCATION: High school, Associates degree preferred
MINIMUM EXPERIENCE: None
REQUIRED COURSE: ARRT
WORKING CONDITIONS:
Exposure to blood and body fluid.

Exposure to blood borne pathogens and other biological hazards.

Subject to varying or unpredictable situations.

Occasionally subject to irregular hours.
PHYSICAL REQUIREMENTS:
Ability to stand and walk for long periods.

Ability to lift, push and pull 100 plus pounds

Ability to move transfer patients.

Ability to deal with strenuous and physical activity daily in lifting, pulling, pushing, patients, radiographic equipment cassettes and/or supplies.

Employee_____________ Date_­_

Supervisor_________­__ Date____
Department Director__________ Date____
The above statements are intended to describe the general nature and level of work being performed. They are not to be construed, as an exhaustive list of all duties, responsibilities, and skills required of personnel so classified. An individual working in their job classification must also perform specific tasks upon request by supervisor personnel. Furthermore, the duties and responsibilities for this job classification are subject to change at the discretion of the medical center.
SSM Health is committed to equal employment opportunity based on race, color, religion, national origin, gender, sexual orientation, gender identity, pregnancy, age, physical or mental disability, veteran status, and all other statuses protected by law.