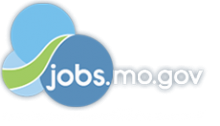 Job Information
SSM Health

Clinical Dietitian- Virtual Care Center

in

Saint Louis

,

Missouri
Divison:
SSM Health has a vision for an entirely new holistic model of care – one that is fueled by data, is clinically-driven and patient-centric – eliminating the barriers that fragment care. SSM Health is well-known for providing high-quality and compassionate community-based care, and with our partner, Navvis Healthcare, we will bring important population health services and enabling technology to our health system. This includes an advanced care management platform that integrates data from electronic health records, claims and other sources to keep healthy people healthy, address modifiable lifestyle risks and help providers identify high-risk patients needing appropriate interventions. This platform serves to optimize SSM Health's value-based care delivery and compensation models. We will transform the way we deliver care.
This is population health.
And we are SSM Health.
This position would work out of our St. Louis Office.
PRIMARY RESPONSIBILITIES
Directs the nutritional care of patients and/or residents with special needs including screening, assessment, intervention, care and discharge planning to ensure patient and /or resident nutrition needs and customer satisfaction are met.

Adheres to all care standards from federal, state and Joint Commission standards for delivery of nutrition care. Monitors patient progress, reassesses and makes adjustments to care plan as appropriate. Participates in discharge planning and assists the patient and family with education and resources needed.

Collaborates with and advises physicians, nurses, therapists and other care providers regarding issues related to patient nutritional care. Actively participates in care coordination meetings.

Identifies patients needing nutrition education and initiates the education process by assessing educational needs and identifying resources for on-going nutrition care. Considers age, cultural practices, emotional barriers, desire and motivation to learn, physical and cognitive limitations. Involves patient family/significant other in education. Selects, adapts and develops nutrition education materials and techniques to accomplish patient goals.

Contributes to the nutrition education experiences of medical residents, nurses, pharmacists or other interested parties as requested.

Provides nutrition information and education to community by presenting nutrition education programs that are planned, factual, appropriate for audience and of appropriate length. Handouts/audiovisual aides are used when suitable

Remains up to date on advances in nutrition and diet therapy through continuing education to possess most up-to-date knowledge of meet clients' needs. Provides input and recommendations to revise clinical guidelines and or procurement of educational materials to assure best practices.

Performs other duties as assigned.
EDUCATION
Bachelor's degree in Dietetics or related field
EXPERIENCE
SSM Health is committed to equal employment opportunity based on race, color, religion, national origin, gender, sexual orientation, gender identity, pregnancy, age, physical or mental disability, veteran status, and all other statuses protected by law.