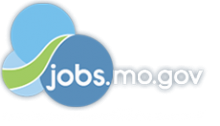 Job Information
Caris Healthcare

Chaplain PRN

in

Saint Louis

,

Missouri
This position provides in-home spiritual care to patients and family members/caregivers of the hospice program. Networks with area clergy providing information about community spiritual resources to patients and families/caregivers upon request. Responsible for providing the broad scope of spiritual and pastoral care. Provides for the emotional and spiritual dimensions of illness and loss. Promotes confidence, trust, understanding and caring through excellent listening skills and appropriate, supportive responses to identified needs. Respects the religious/spiritual values, beliefs and practices of persons of all faiths or of no faith tradition.
Contacts patient/caregiver within five (5) days of a patient's admission to hospice care to conduct an initial spiritual assessment. If spiritual care is requested, the initial assessment is to be completed within 48 hours of admission.

Completes and documents ongoing assessments, interventions and outcomes of patient and family/caregiver concerns and spiritual issues in the Electronic Medical Record.

In accordance with the Plan of Care (POC), the chaplain will assist the Interdisciplinary Team (IDT) in understanding the significant religious issues related to terminal illness, impending loss, and bereavement.

Coordinates and organizes home visits in the best interests of time and travel.

Coordinates efforts with community ministers to gain support of various denominations and/or faith groups so that the diverse spiritual needs of the patients can be met effectively.

Communicates with and supports the patient's/caregiver's clergy as appropriate.

Provides consultation and education to patient, caregiver and hospice staff concerning spiritual/religious concerns affecting end of life care.

Assists caregivers with funeral arrangements and services as appropriate.

Provides counseling to members of the Interdisciplinary team as appropriate as well as available to volunteers for counseling when appropriate and participates in volunteer training as needed.

Willing and able to accurately utilize any automated device required to document in the electronic medical record, with all visit documentation completed on the day of the visit.

Must be willing and available in an on-call rotation to make after hours visits (evenings and/or weekends) when needed for a patient's death, funeral, or admission, etc. or spiritual crisis.

Assists with bereavement telephone calls to caregivers following the death of a patient.

Master of Divinity Degree required.

One unit of Clinical Pastoral Education is preferred.

Prefer one (1) year experience in Hospice or related field.
Requisition ID: 17MOPRNCH060121
External Company Name: Caris Healthcare
External Company URL: www.carishealthcare.com
Street: 13995 Clayton Rd.