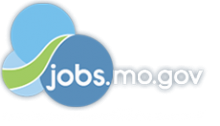 Job Information
SSM Health

Apheresis Department Assistant

in

Saint Louis

,

Missouri
Divison:
This is a part time position. The department is looking for a candidate who will:
Schedule patients within EPIC

Escort patients to the assigned room

Retrieve lab specimens/blood products from the tube station area

Preparing patient station for arrival

Supply par level checks

Supply expiration date checks

Order and stock supplies

Make copies/file

Hand out snacks to patients

Deliver STAT labs

Answer phones

Order dietary trays

Pick up supplies from the laboratory area

Collaborate with BMT department for patient schedules

Subject to needs of the department
PRIMARY RESPONSIBILITIES
Work may include complex administrative support functions.

Compiles information for reports or presentations. Prepares charts, graphs, or tables.

May be responsible for budget tracking and maintaining financial or personnel records and databases.

Responds to correspondence. Edits and proofreads documents.

Communicates with others in person, telephone, and/or email. May receive and screen visitors and handles general inquiries.

Assists with preparing for and facilitating meetings, conferences, programs and/or special events.

Establishes and maintains filing systems. Orders and stocks supplies.

May enter information from a variety of sources into computer database(s) and verify data entered into computer by checking printouts/reports for errors and correcting as required.

Performs other duties as assigned.
EDUCATION
High school diploma or equivalent
EXPERIENCE
PHYSICAL REQUIREMENTS
Frequent lifting/carrying and pushing/pulling objects weighing 0-25 lbs.

Frequent sitting, standing, walking, reaching and repetitive foot/leg and hand/arm movements.

Frequent use of vision and depth perception for distances near (20 inches or less) and far (20 feet or more) and to identify and distinguish colors.

Frequent use of hearing and speech to share information through oral communication. Ability to hear alarms, malfunctioning machinery, etc.

Frequent keyboard use/data entry.

Occasional bending, stooping, kneeling, squatting, twisting and gripping.

Occasional lifting/carrying and pushing/pulling objects weighing 25-50 lbs.

Rare climbing.
SSM Health is committed to equal employment opportunity based on race, color, religion, national origin, gender, sexual orientation, gender identity, pregnancy, age, physical or mental disability, veteran status, and all other statuses protected by law.