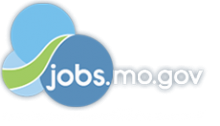 Job Information
Boehringer Ingelheim

Principal Biostatistician Team Leader

in

SAINT JOSEPH

,

Missouri
Boehringer Ingelheim is an equal opportunity global employer who takes pride in maintaining a diverse and inclusive culture. We embrace diversity of perspectives and strive for an inclusive environment which benefits our employees, patients and communities.
Description:
Provides significant statistical expertise and strategic planning, influence, and leadership for clinical studies and other initiatives within the global R&D Organization.
The Senior Principal Biostatistician TL is a Subject Matter Expert in Biostatistics, providing (or ensuring within hiTheyr area) full statistical support for regional and global clinical development projects, marketed products and publications to achieve business objectives. They may influence industry and regulatory policy in relation to statistical methodologies, designs, and analyses that provide support of approvals, and represents the company before regulatory agencies and other organizations in defense of statistical methodologies, designs, and analyses related to our products.
As Team Leader the Senior Principal Biostatistician TL manages a team of Biostatistics personnel, ensuring attraction, development and retention of qualified talent, appropriate distribution of workload to meet business objectives, and continued succession in key positions.
As an employee of Boehringer Ingelheim, you will actively contribute to the discovery, development and delivery of our products to our patients and customers. Our global presence provides opportunity for all employees to collaborate internationally, offering visibility and opportunity to directly contribute to the companies' success. We realize that our strength and competitive advantage lie with our people. We support our employees in a number of ways to foster a healthy working environment, meaningful work, diversity and inclusion, mobility, networking and work-life balance. Our competitive compensation and benefit programs reflect Boehringer Ingelheim's high regard for our employees.
Duties &Responsibilities:
Lead a team of Biostatisticians, and apply ahigh degree of statistical expertise to advance and influence clinical programsfrom a statistical perspective. Mentor and develop members of the group. Attract new members into the group. Ensuretraining for team members.

Ensure understanding within group ofstrategies, accountabilities; have processes in place to ensure timeliness,compliance and quality of statistical and programming deliverables according toproject plans for all studies and projects.

Serve as the primary point of contact forcontractors on Biostatistics matters and handle contract details.

Perform all responsibilities of aprincipal/project Biostatistician for multiple projects, especially forcritical, complex clinical trials or trials in areas without previous BIexpertise.

Leverage expertise and relationships tofacilitate a strong negotiation position on project- and statistics-related issues. Engage and collaborate with internationalcolleagues to promote international harmonization. Take active or leadershiproles in internal/external working groups.

Keep abreast of industry development. Promotevisibility outside of functional area and effectively interact scientificallywith Key Opinion Leaders in relevant fields. Effectively liaise internally with cross-functional stakeholders tocommunicate and align expectations. Apply broad knowledge of statistics and current literature to influenceindustry and regulatory agencies in the application of new methodologies. Recognize opportunities across the globalR&D organization as well as outside sources for scientific technologiesthat may represent new trial designs, methods of analysis, processes,platforms, or products for the company.

Contribute to departmental administration;execute financial responsibility with regard to departmental budget. Ensure that work performed is conducted in asafe and compliant manner. Maintain proper records in accordance with policies.Collaborate with management, team and stakeholders to set and achieve project goals.
Requirements:
Masters degree in Statistics/Biostatisticsfrom an accredited institution.

Doctoral degree preferred.

With a Masters degree, 13 years of industry orrelevant experience; with a Doctoral degree, 10 years of industry or relevantexperience.

Experience in the pharmaceutical, animalhealth, or agricultural science industry is required and should include clinicaltrial design and analysis.

Software proficiency: SAS, R, MS Officeapplications.

Demonstrated industry-leading knowledge ofstatistical methodology and its application to clinical trials plus solidunderstanding of applicable regulations governing the Animal Health Industry.

The individual should play a LEADING role inthe organization relative to Biostatistics, drug/vaccine development,regulatory knowledge and project management, exhibiting:

Knowledge of thepharmaceutical/biological life cycle process.

Analyticalthinking as well as business and technical knowledge.

Negotiate amongmultiple parties to find mutually reasonable outcomes; outstandingcommunication skills overall.

Determineappropriate statistical analysis methods and efficient experimental designs toaddress project objectives; detect and challenge methodological issues; performtasks typically expected of a trial Biostatistician.

Pro-activelyidentify data issues and solutions and to interact with internal and externalbodies (specialists and non-specialists) on complex statistical/methodologicalissues at the trial level or routine issues at the project level

Write publications(as joint author) of clinical trials or alone/collaboratively on statisticaltopics

Interact andnegotiate with regulatory authorities on statistical issues

Customer serviceorientation; a problem solver. Exceptional planning, project management andorganizational skills with a quality orientation. Strong people-managementskills. Strives for business process excellence.

A collaborativeteam player. Values diversity and inclusion. Accepts accountability andownership. Exhibits integrity and earns trust.

Must apply deep and wide technical/scientificknowledge, enabling appropriate application and communication of statisticalperspectives, and translation of clinical objectives to quantifiable outcomes.Also beneficial is a particular expertise in a scientific or technical arearelevant to the industry or to BIAH R&D portfolio.

Must be a strong communicator and an effectivepeople-manager.
DesiredExperience, Skills, and Abilities:
Expertise in particular scientific disciplinesrelated to animal health or pharmaceutical / biological industry is highlydesirable.

Management experience is also desirable butnot required.
EligibilityRequirements:
Must be legally authorized to work in theUnited States without restriction.

Must be willing to take a drug test andpost-offer physical (if required).

Must be 18 years of age or older.
Who We Are:
At Boehringer Ingelheim we create value through innovation with one clear goal: to improve the lives of patients. We develop breakthrough therapies and innovative healthcare solutions in areas of unmet medical need for both humans and animals. As a family owned company we focus on long term performance. We are powered by 50.000 employees globally who nurture a diverse, collaborative and inclusive culture. Learning and development for all employees is key because your growth is our growth.
Want to learn more? Visit boehringer-ingelheim.com and join us in our effort to make more health.
Boehringer Ingelheim is an equal opportunity global employer who takes pride in maintaining a diverse and inclusive culture. We embrace diversity of perspectives and strive for an inclusive environment, which benefits our employees, patients and communities. All qualified applicants will receive consideration for employment without regard to a person's actual or perceived race; color; creed; religion; national origin; age; ancestry; citizenship status, marital status; gender, gender identity or expression; sexual orientation, mental, physical or intellectual disability, veteran status; pregnancy, childbirth or related medical condition; genetic information (including the refusal to submit to genetic testing) or any other class or characteristic protected by applicable law.
Organization: US-Boehringer Ingelheim Animal Health
Title: Principal Biostatistician Team Leader
Location: Americas-US-MO-Saint Joseph
Other Locations: Americas-US-GA-Athens
Requisition ID: 211382