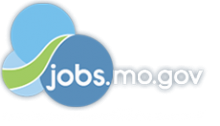 Job Information
Select Medical

Physical Therapist (PT) - Acute Therapy

in

Saint Charles

,

Missouri
SSM Health Rehabilitation Network at St. Joseph Health Center/ St. Charles Acute, is looking for a Per Diem Physical Therapist to join the Acute team!
The St. Joseph Ministry of SSM Health -St. Charles continues to meet the evolving health care needs of our patients and community. Located conveniently in historic, downtown St. Charles, our 333-bed acute care hospital is a state-designated Level II Trauma Center, a Joint Commission-certified Primary Stroke Center and the only Level I Time Critical Diagnosis STEMI Center in St. Charles County. Our progressive therapy department participates in continuous quality improvement and in program advancement
As the leading provider of comprehensive rehabilitation services in the St. Louis area, SSM Health Rehabilitation Network, delivers the specialized care and advanced treatment that enables individuals with stroke, brain injury, spinal cord injury, neurological disorders, amputation, joint replacement and other orthopedic trauma, and general medical rehabilitation needs to rebuild their lives.
If you are a Physical Therapist who is compassionate, loves working on a highly skilled team, and looking for professional growth opportunities, this is the position for you!
Evaluates all assigned patients and develops, implements and modifies treatment plan in accordance with the patient's need and physician direction.
Responsible for delegation and direction of all discipline specific therapy services for those assigned patients.
Ensures design of functional treatment programs allowing for effective return to community activities.
Serves as an educator of patients, families, students, coworkers and self.
Performs other professional duties associated with the care of the patient, development of discipline specific therapy services and design of program delivery.
Current state licensure or eligibility for state licensure as a Physical Therapist required.
Certified BLS or completion in first 90 days of employment required.
ID: 137654
Street 2: 300 First Capitol Drive
External Company URL: www.selectmedical.com
Street: SSM St. Josephs Acute Therapy 15107