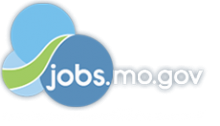 Job Information
Assistance Home Care

On-Call CNA/HHA/Caregivers: Monday - Thursday Overnights

in

Saint Charles

,

Missouri
We are committed to keeping you and your client safe and we are implementing safety precautions and protocols to keep everyone safe while continuing our Mission to Serve those in need.:
Rapid Response Team MUST be available during these hours:
Starting at $15.00 / hr. plus a daily Stipend!
7:00 p.m.-7:00 a.m. Monday - Thursday The shift times can range anywhere from 1-4 hours or longer.
Responsibilities:
ADL assistance (bathing, dressing, toileting, hygiene, etc.)
Engagement in activities
Light housekeeping
Meal preparation
Medication reminders
Monitor and report both verbally and through Clear Care the client's activities and condition to management
Transferring client
Personal Care
Possible Pet Care

Transportation to errands, outings, and appointments Essential Qualifications:

Must be willing to travel to all territories while on-call (North, South, Central, West, St Charles, Franklin Counties)

Must have reliable transportation
Must be willing to work with any client (pets, smokers, advanced transfers, memory concerns, hospice, etc.)
Must be able to handle any client (companionship to total care)
Ability to work with and adapt to many different personality types
Ability to work in a team environment
Must be able to handle any client (companionship to total care)
Must be ready while on-call to leave for a shift within 15-20 minutes of being contacted
Must be available to work the entire shift
Must be available by phone 2-3 hours prior to the on-call shift (may be called and asked to start a shift at the time that your on-call shift starts)
Must have a working cell phone, must keep phone with you and charged while on-call
2 + years experience in a healthcare setting
Clean background check
Negative drug panel results