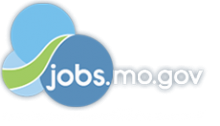 Job Information
SSM Health

Endoscopy Technician Certified

in

Saint Charles

,

Missouri
PRIMARY RESPONSIBILITIES
Educates and assesses competency for new and existing technicians.

Anticipates and plans individualized care for the patient for all routine endoscopic procedures and anticipates most unexpected patient and provider needs.

Runs the table and/or endoscopic equipment and assists the provider on all types of procedures utilizing the principles of surgical asepsis, infection control, universal precautions and life safety.

Maintains an orderly and organized work environment and takes responsibility for the maintenance and care of all equipment.

Prioritizes effectively, implements problem solving skills and performs in a coordinated manner when delivering care in high stress environments.

Demonstrate expertise in the operation and function of instrumentation and equipment for routine endoscopic procedures performed.

Maintains endoscopic scopes and instruments sets, demonstrating understanding of appropriate cleaning, high level disinfection and/or sterilization methods and serves as a resource and mentor to less experienced staff on cases, equipment and instrumentation.

Works in a constant state of alertness and safe manner.

Performs other duties as assigned.
EDUCATION
High school diploma or equivalent
EXPERIENCE
Two years' hospital patient care experience
PHYSICAL REQUIREMENTS
Constant use of vision to judge distances and spatial relationships and to identify and distinguish colors.

Constant use of hearing to receive oral communication, distinguish body sounds and/or hear alarms, malfunctioning machinery, etc.

Constant lifting/carrying and pushing/pulling objects weighing 0-25 lbs.

Constant standing and walking.

Frequent lifting/carrying and pushing/pulling objects weighing 25-50 lbs.

Frequent lifting/moving patients.

Frequent bending, stooping, reaching and gripping.

Frequent use of clear vision at 20 inches or less.

Frequent use of speech to share information through oral communication.

Occasional lifting/carrying and pushing/pulling objects weighing over 50 lbs.

Occasional use of clear vision at 20 feet or more.

Occasional use of sitting, squatting, twisting and repetitive foot/leg and hand/arm movements.

Occasional keyboard use/data entry.

Rare kneeling.
SSM Health is committed to equal employment opportunity based on race, color, religion, national origin, gender, sexual orientation, gender identity, pregnancy, age, physical or mental disability, veteran status, and all other statuses protected by law.