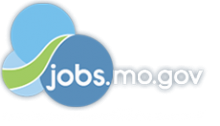 Job Information
Assistance Home Care

CNA / HHA - Holiday Hero Program!

in

Saint Charles

,

Missouri
We are committed to keeping you and your client safe and we are implementing safety precautions and protocols to keep everyone safe while continuing our Mission to Serve those in need.:
HOLIDAY HEROES NEEDED!:
Now hiring: CNAs, HHAs, PCTs, Caregivers to join our exclusive Holiday Hero Program. As a Holiday Hero at Assistance Home Care, you are committed to supporting clients on various Holiday's throughout the year! If you are currently looking for an opportunity to make an impact and earn extra money during the holidays, call us today!
As a Holiday Hero, you will be available to support our clients on the major Holiday's throughout the year. Holiday Heroes will be on call and receive a daily stipend for being available to support our clients. When engaged, Holiday Heroes will make 1.5 x your elevated hourly rate. You can also pick up additional shifts throughout the year at your base rate if you are wanting to add more hours to your schedule!
Holidays Include:
New Years Eve
New Years Day
Easter Sunday
Mother's Day
Memorial Day
Father's Day
July 4th
Labor Day
Thanksgiving Day
Christmas Eve

Christmas Day BENEFITS:

Earn UP TO: $22.50/hr. when engaged on a holiday*

Elevated Holiday Hero Premium salary starting at

CNAs at $15/hr.

HHAs at $13/hr. - Daily stipend UP TO: $50 / day just for being 'On Call' and available to support our client's on all major holidays

Spread Holiday cheer and celebrate each Holiday with your client

Ability to pick up extra shifts when your primary job may be closed for the Holiday

Paid, Hands - On Training to set you up for success and grow your professional skills

Growth opportunities available!

Potential to pick up more hours throughout the year!

Earn UP TO: $22.50/hr. when engaged on a holiday*

Competitive base salary starting at

CNAs at $15/hr.

HHAs at $13/hr. RESPONSIBILITIES:
At Assistance Home Care, our Holiday Heroes will spend holiday's with our clients and ensure they receive the highest level of care and support throughout the holiday season. Our Care Professionals will assist with Activities of Daily Living, Companionship, and provide comfort to each client they support.
Jobs responsibilities include:
Performs domestic and household tasks
Transport or accompany clients to doctor's office or on personal errands
Assist with personal care activities such as bathing and toileting
Maintain client's care records and documents provided services
Assists with mobility and physical therapies/exercises
Outstanding level of communication with everyone involved in your care team

Provides companionship and basic emotional or psychological support JOB QUALIFICATIONS:

Minimum of 2 years working experience in a home care setting

Familiarity with basic personal hygiene standards
Caring and compassionate personality - love what you do and why you do it
Valid Driver's License and Auto Insurance
Registered with Missouri Family Care and Safety Registry
Pass a 5 Panel, Pre-employment Drug Screen Holiday Hero premium hourly rate will be based on 1.5 x your hourly rate when engaged and working a shift with a client. For example: if your premium hourly rate is $15/hr, you would be eligible for $22.50/hr. when working a shift on a holiday.
If you choose to pick up additional shifts throughout the year, your base hourly rate is subject to change.
If you are 'on call' but not engaged, you will receive a daily stipend of $50/day. If you sign up to be on call, but are not available when we contact you to 'engage' you in a shift, you will not be eligible for the daily stipend.