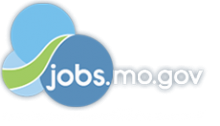 Job Information
Phelps County Regional Medical Center

Transitional Care Management Specialist/ Customer Services Liaison

in

Rolla

,

Missouri
General Summary:
Transitional Care Management (TCM) Specialist is responsible for ensuring the successful on-boarding of new providers and patients as they implement Transitional Care Management Programs

The Customer Service Liaison serves as a link between patients, patients' relatives, visitors and Phelps Health; with a specific focus on the integration and coordination of communication to keep patients, families and visitors informed during their stay.
Essential Duties and Responsibilities
Transitional Care Management (TCM) Duties

Assists with implementation of clients throughout their on-boarding process and after, while collaborating with physicians' office staff and is seen as a team through the process.

Works with operations, clinical documentation specialist, quality assurance nurse, and administrative teams to manage client relationships and enroll TCM patients.

Works with clients to review medical records and identify patients that meet the criteria for admission and understands and can articulate the benefits of the programs to clients in the TCM program.

Promotes client satisfaction by providing timely resolutions to any issues that arise and maintain constant communication to and from the medical physician/ provider or designee in regards to the patient's emergent needs.

Documents all client communications accurately and adherence to documentation protocols and best practices for daily work logs, escalation of client issues and internal communications.

Customer Services Liaison duties

Keep patients/visitors and families informed of delays and taking responsibilities for finding answers to questions from any customer, internal or external.

Interacts within department and with other departments in the spirit of cooperation.

Ensure that staff members are responsive to patient and family needs by consistently rounding on patients/ families/ visitors to determine and address needs within scope of competency.

Documents and completes discharges phone calls for Inpatient Units

Responds quickly to concerns voiced by patients/family members/visitors and notify appropriate staff members for follow-up.
Education
Associates Degree or 60 plus college credit hours required. Graduate of an accredited Practical Nursing Program required, or enrolled and attending a medical clinical program that leads to a clinical state license, such as Medical Assistant, Licensed Practical Nurse, Registered Nurse, x-ray technician, respiratory therapist, ect.
Minimum Work Experience
Three months of experience in a healthcare setting, preferably in a medical office which includes physician and provider interaction/provider relations. Experience with an electronic health record or electronic medical record system and the ability to quickly master new IT systems. Exceptional customer relationship building skills, along with strong data entry and verbal/written communication skill are essential. Proficient in Microsoft Office applications. High degree of flexibility and ability to travel and work in a variety of settings (i.e. physician offices, long term care facilities, other entities as needed.)
Certification/Licenses
Current Certified Medical Assistant or Registered Medical Assistand or higher required. Current Missouri Driver's license. American Heart Association BLS required.
Mental/Physical Requirements
Must be able to stand, and walk for extended periods of time while doing displays, helping customers, operating cash register. Must be able to reach overhead storage shelves and bend or stoop to reach items stored under counters. Must be able to lift up to 15 lbs.
Working Conditions
Considerable mental concentration required to complete duties. Sitting or transporting self throughout facility 90% of the time. Light lifting, up to 15lbs, is required. Requires working at a computer terminal. Requires the ability to be flexible, organized and function under stressful situations.