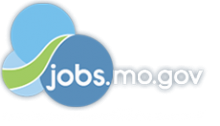 Job Information
Phelps County Regional Medical Center

Scope Technician

in

Rolla

,

Missouri
General Summary
The Scope Technician is responsible for observing the telemetry monitors and performing the receptionist and secretarial duties on the patient care unit. The Scope Technician is often the focal communication source in the nursing station.
Essential Duties and Responsibilities
Follows established hospital policy regarding patient safety measures such as infection prevention. Continuously observes rhythms and identifies patterns. Ensures cardiac monitoring equipment is functioning appropriately. Does not leave the monitor area unless a trained person is notified and available to assess alarms. Notifies responsible nurse/staff member of difficulty in monitoring patients due to incorrect lead attachment, loose, or disconnected leads, or other reasons. Notifies responsible RN/LPN or Nursing Shift Manager of any significant changes in a patient's rhythm pattern.

Performs Scope Tech/clerical duties to support unit functioning. Filing, printing, copying, enters charges, maintains printers and fax machines, copies charts, call physician consults, & orders supplies. Assigns patient rooms based on admitting data and Nursing Shift Manager acuity information. Maintains unit specific log books. Assures all chart forms are labeled with patient identification stickers to prepare for scanning. Disassembles medical record upon discharge. Makes sure all monitors are returned after transfer/discharge of patients.

Reviews all orders entered in Meditech and follows through with those orders by accurately transcribing to edit text and adding interventions as required in a timely manner. Documents rhythm changes during special treatments. Measures rate, PR interval (when present), QRS, QT interval & rhythm on telemetry strips and posts strips every 4 hours and PRN if any significant changes. Maintains up to date and correct information on patient boards in telemetry room.

Answers the phone promptly using customer service skills. Communicates to appropriate team members and collaborates with ancillary departments to schedule tests/procedures. Communicates stat/now orders to appropriate team members. Assigns phone to staff members and keeps continually updated list in computer.

Adapts to change in a positive and professional manner in an attempt to support the hospital mission, vision, and values. Follows all hospital policies in regards to appearance, behavior, and attendance. Maintains an organized and functioning work area

Job Qualifications

Education

High school diploma or GED required.

Work Experience

One year of previous experience in clerical, receptionist, and/or hospital duties preferred. Organization/time management and typing/basic computer skills required.

Certification/License

Successful completion of Basic Arrhythmia course upon hire.
Mental/Physical Requirements
Considerable mental concentration required. Lifting up to 35 lbs., turning activities and nearly constant walking required. Standing, turning, carrying, pushing, pulling, stooping, crouching, twisting, and reaching.

Working Conditions

Frequent exposure to infectious disease and hostile persons at times. Frequent exposure to communicable disease via blood and other body fluids. Minimal physical discomfort.