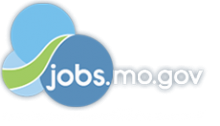 Job Information
Phelps County Regional Medical Center

RN Peds

in

Rolla

,

Missouri
The Registered Nurse (RN) provides direct patient care to patients using the nursing process, demonstrating clinical competence relevant to the area of nursing practice, and adhering to the ANA Code of Ethics.
Essential Duties and Responsibilities
Follows established hospital policy regarding patient safety measures such as infection prevention, safe patient handling and movement, critical lab notification, abnormal vital sign notification etc. to insure that patient care is provided in an optimally safe environment.

Provides quality nursing care including administration of medications, nursing intervention, and patient and family teaching. All actions are performed within the guidelines established in hospital policy and procedure. These actions will support quality outcomes and patient safety.

Performs initial and ongoing assessments in all aspects of pediatric patient care to monitor patient status, improve quality, enhance patient safety, and to provide accurate information to health care team members. Performs initial and ongoing assessments in all aspects of general medical-surgical care to monitor patient status, improve quality, enhance safety and provide accurate information to team members.

Documents accurately and efficiently all patient care activities and interventions in appropriate system. Documents required quality monitoring items to support the achievement of compliance with quality initiatives in the pediatric unit, under the direction of the Maternal Child Director.

Communicates to physicians and appropriate team members pertinent patient information in order to improve patient outcomes and quality care. Communicates to patient and family members in a manner that enhances the patient experience and promotes learning to support health care outcomes. Participates in use of Team Stepps communication techniques.

Delegates appropriately to team members while maintaining an atmosphere fostering team work and accountability. Demonstrates understanding of the dynamics of health care, adapting to change in a positive and professional manner in an attempt to support the hospital mission, vision, and values. Incorporates critical thinking into his/her nursing practice and attempts to develop skills and abilities through continued education and various educational opportunities. Recognizes that good attitude and positive interactions with coworkers and patients add to a favorable patient care experience and work environment. Actively strives to contribute in a positive manner to this unit wide objective. Strives to follow established code of conduct.
Education
Graduate from an accredited school of nursing
Bachelor of Science degree in Nursing preferred
Minimum Work Experience
One year med/surg experience preferred
Certification/Licenses
Current RN license in the State of Missouri
Graduate nurses (GN) must obtain licensure within 90 days of graduation
American Heart Association Advanced Cardiac Life Support
American Heart Association Pediatric Advanced Life Support
American Heart Association Basic Life Support
Neonatal Resuscitation Program Certification, preferred
Mental/Physical Requirements
Considerable mental concentration required. Lifting up to 35 lbs., turning activities and nearly constant walking required. Standing, turning, carrying, pushing, pulling, stooping, crouching, twisting, and reaching.
Working Conditions
Frequent exposure to infectious disease and hostile persons at times. Frequent exposure to communicable disease via blood and other body fluids. Minimal physical discomfort.