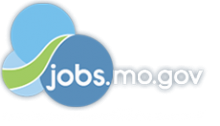 Job Information
Phelps County Regional Medical Center

RN Home Health-Peds

in

Rolla

,

Missouri
General Summary
The Registered Nurse (RN) provides direct patient care to patients using the nursing process, demonstrating clinical competence relevant to the area of nursing practice, and adhering to the ANA Code of Ethics.

Essential Duties and Responsibilities

Serves on an agency council or committee, as a clinical coach, or in another professional role as defined by the Home Health Manager or Director. This requirement may be waived if the RN is enrolled in a bachelors or masters nursing degree program.

Administers medications and performs planned interventions safely, competently, and efficiently by following hospital policies, procedures, and protocols.

Communicates to the physician, changes in the patient's condition and advocates for patient needs in a collegial manner and using the SBAR format.

Coordinates patient care by effective collaboration with other health care team members and facilities.

Demonstrates understanding of the dynamics of health care, adapting to change in a positive and professional manner.

Documents accurately and appropriately patient care activities at point of care including assessments, interventions, care plans, and physician communication in the patient's medical record, using electronic screens and fields appropriately.

Evaluates the progress the patient has made towards goals and updates the care plan accordingly.

Initiates an age-appropriate, patient-focused care plan upon admission and with patient/family involvement.

Provides and coordinates patient and family education pertinent to the patient's needs, level of education, and cultural background.

Self reflects on performance by turning mistakes and successes into learning opportunities.

Uses critical thinking skills when assessing patient's needs, planning care, and preparing for discharge.

Utilizes evidence-based practice, keeping knowledge and skills up to date related to clinical setting.

Job Qualifications

Education

Graduate from an accredited school of nursing required. Bachelor of Science degree in Nursing preferred.

Work Experience

One year of clinical nursing experience required. One or more years of Home Health Nursing experience preferred. Pediatric experience preferred.

Certification/License

Current RN license in the State of Missouri or Compact Licensure required unless new grad.. Graduate nurses (GN) must obtain licensure within 90 days of graduation. American Heart Association Basic Life Support required.

Mental/Physical Requirements

Considerable mental concentration required. Lifting up to 35 lbs., turning activities and nearly constant walking required. Standing, turning, carrying, pushing, pulling, stooping, crouching, twisting, and reaching.

Working Conditions

Frequent exposure to communicable disease via blood and body fluids. Frequent exposure to infectious diseases and hostile persons at times. Works with sharps and other potentially biohazardous materials. Variation in environmental temperatures. Exposure to various community environments.