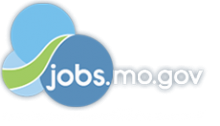 Job Information
Phelps County Regional Medical Center

RN Circulator

in

Rolla

,

Missouri
Under the general supervision of the Director of Surgical Services, the Registered Nurse is a professional caregiver who works with Anesthesia, surgeons and other surgical personnel, assisting with patient care before, during, and after surgery. The Registered Nurse uses sterile technique and technical equipment to perform surgical procedures.
Department Specific Skills:
Refer to the Surgical Services Competency Validation Listing
Education:
Graduate from an accredited school of nursing.
Minimum work Experience:
One year acute care experience preferred.
Certifications/Licenses:
Current RN license in the State of Missouri or a Compact State.
Basic Life Support required.
Job Roles:
Category
Description
Competency/Skill Validation
Safety:
Follows established hospital policy regarding patient safety measures such as infection prevention, safe patient handling and movement, critical lab notification, etc. to insure that patient care is provided in an optimally safe environment.
Quality:
Provides quality nursing care including administration of medications, nursing intervention, and patient and family teaching. All actions are performed within the guidelines established in hospital policy and procedure. These actions will support quality outcomes and patient safety.
Assessment:
Performs initial and ongoing assessments in all aspects of patient care to monitor patient status, improve quality, enhance patient safety, and to provide accurate information to health care team members.
Documentation:
Documents accurately and efficiently all patient care activities and required quality monitoring items to support the achievement of compliance with established quality measures (i.e. Core measures).
Communication:
Communicates to physicians and appropriate team members pertinent patient information in order to improve patient outcomes and quality care. Communicates to patient and family members in a timely manner that enhances the patient experience and promotes learning to support health care outcomes.
Professionalism:
Delegates appropriately to team members while maintaining an atmosphere fostering team work and accountability. Demonstrates understanding of the dynamics of health care, adapting to change in a positive and professional manner in an attempt to support the hospital mission, vision, and values. Incorporates critical thinking into his/her nursing practice and attempts to develop skills and abilities through continued education and various educational opportunities.
Mental/Physical Requirements: (May be met with appropriate accommodations if deemed necessary): Considerable mental concentration required. Requires frequent heavy lifting and turning activities and nearly constant walking. Standing,
carrying, pushing, pulling, stooping, crouching, twisting, and reaching required.
Work Environment: Minimal physical discomfort. Moderate level of auditory distractions. Frequent exposure to communicable disease via blood and body fluids. Frequent exposure to infectious diseases, radiation, anti-neoplastic agents, and hostile persons at times. Works with sharps and other potentially biohazardous material. Ability to
function under stress required.