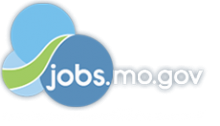 Job Information
Phelps County Regional Medical Center

Radiation Therapist

in

Rolla

,

Missouri
General Summary
The Therapist is a member of the health care team trained to use radiation therapy equipment according to established practices and standards.
Essential Duties and Responsibilities
Responsible for the safe and effective administration of prescribed doses of radiation to specific body parts, using radiation therapy equipment, according to established practices and standards.
Positions and images patients for treatment with accuracy and consistency according to prescription.
Treats emergent patients while on call.
Documents, schedules, and captures charges using EHR.
Performs daily operational and safety checks on the linear accelerator and simulation equipment. Follow principles of radiation safety protection for patient, self, and others.
Simulates patient, under the guidance of physician. Fabricates immobilizations and custom treatment devices as needed.
Ensures that all pertinent data regarding the proposed treatment plan is available at the start of the patient's treatment plan and double check against physician's prescription.
Trains and supervises students or subordinate radiotherapy technologists.
Maintains a strong ethical code regarding patients' rights and confidentiality. Must promote professional, positive and cooperative demeanor. Participate in Quality Improvement initiatives.
Educates, prepares and reassures patients and their families by answering questions, providing physical assistance, and reinforcing physicians' advice regarding treatment reactions and post-treatment care.
Job Qualifications
Education
Must be a graduate of an accredited School of Radiation Therapy Technology.
Work Experience
Minimum of one-year radiation oncology experience preferred. Must be able to communicate effectively (both written and verbal) and very detailed orientated. Computer skills preferred.
Certification/License
Registered Radiation Therapist (ARRT) or registry eligible in Radiation Therapy.
Certification by the American Registry of Radiologic Technologist (ARRT) Required.
American Heart Association BLS certification required.
Mental/Physical Requirements
Considerable mental concentration required. Frequently works under stressful conditions due to nature of patient's disease. Lifting up to 60 lbs., turning activities and nearly constant walking required. Standing, turning, carrying, pushing, pulling, stooping, crouching, twisting, and reaching are all part of daily routine.
Working Conditions
Standard radiation worker safety health hazards inherent in this position. Minimal exposure to radioactive materials. Exposure to metal alloy, blood/body fluid, infectious diseases, bio-hazardous materials and hostile persons at times. Flexible schedule and on-call status as scheduled.