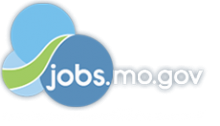 Job Information
Phelps County Regional Medical Center

Patient Transfer Assistant

in

Rolla

,

Missouri
The Patient Transfer Assistant efficiently and safely transports patients to and from designated locations.
Essential Duties and Responsibilities
Transports patients to and from clinical, ancillary and support areas via wheelchair, bed, or stretcher as requested to include transport of patients with oxygen tanks, intravenous pumps, drips and special equipment.

Maintains safe, secure, and healthy work environment by following policies and procedures; complying with federal and state legal regulations and Joint Commission on Accreditation of Healthcare Organizations (JCAHO) requirements.

Uses proper lifting and/or transferring techniques at all times and safe lifting equipment as needed.

Comforts patients and their families by offering support and encouragement; being punctual and attentive to procedure schedules; demonstrating caring and cultural sensitivity.

Documents patient transports in the electronic medical record.

Communicates effectively with the Patient Transport Supervisor or Lead Patient Transport Technician regarding completion of transports and job tasks.

Cleans and properly sanitizes patient transport equipment.
Education
High school diploma or GED preferred. Experience with Microsoft computer products; including Word, Outlook and/or Web Access E-mail and Excel.
Minimum Work Experience
Some patient care experience preferred but not required.
Certification/Licenses
American Heart Association Basic Life Support certification required.
Mental/Physical Requirements
Close mental concentration required and visual attention required for sustained periods of time. Frequently works under stressful conditions due to demands of customers and the critical condition of some patients. Must be able to transport self efficiently throughout the Medical Center. Standing, sitting, lifting and carrying (up to 35 lbs.) pushing, pulling, stooping, crouching, turning, twisting, reaching and near constant walking required.
Working Conditions
Frequent exposure to infectious disease via blood and other body fluids, anti-neoplastic agents and hostile persons at times. Minimal physical discomfort expected. Frequent exposure to disagreeable odors, anesthetics, disinfectants and/or chemicals. Employees in this position must properly utilize lifting equipment to prevent injury.