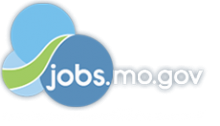 Job Information
Phelps County Regional Medical Center

Patient Sitter

in

Rolla

,

Missouri
Under the general supervision of a licensed nurse (RN, LPN, shift manager), the Sitter provides observation and minimal ADL assistance with a constant focus on safety in the medical and suicidal patient population.
Essential Duties and Responsibilities
Follows established hospital policy regarding patient safety measures such as infection prevention, safe patient handling and movement, notification of the licensed nurse when patient behavior/activities change to insure patient safety.

Works collaboratively with nursing staff to care for the basic needs of each patient and quickly respond to patient requests to insure patient safety and enhance the patient's experience.

Provide constant observation to those requiring a 1:1 sitter, working with the patient care team to ensure seamless safety coverage.

Documents accurately and efficiently all patient behaviors and activities at the time intervals set by policy related to the type of sitter service being provided.

Communicates to appropriate team member's pertinent patient information in order to improve patient outcomes and maintain patient safety.

Adapts to change in a positive and professional manner in an attempt to support the hospital mission, vision, and values. Follows all hospital policies in regards to appearance, behavior, and attendance.

Able to maintain calm demeanor and provide care with dignity and respect during stressful encounters.

Maintains confidentiality of the patient's plan of care speaking only of the ordered observation to the care team.
Education
High school diploma or GED preferred.
Minimum Work Experience
One year experience in healthcare setting preferred.
Certification/Licenses
American Heart Association Basic Life Support
Mental/Physical Requirements
Mental concentration required. Requires excellent communication skills. Standing, turning, carrying, pushing, pulling, stooping, crouching, twisting, and reaching.
Working Conditions
Frequent exposure to infectious disease and hostile persons at times. Frequent exposure to communicable disease via blood and other body fluids. Minimal physical discomfort. Frequent exposure to restless and/or agitated individuals.