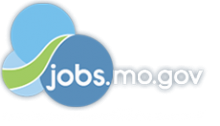 Job Information
Phelps County Regional Medical Center

Medication Reconciliation Technician (MRT)

in

Rolla

,

Missouri
General Summary
The Medication Reconciliation Technician (MRT) will obtain and record the initial medication history. Includes conducting patient and/or designee interviews focused on obtaining current medication regimens including prescription and over-the-counter (non-prescription) medications, as well as vitamin and herbal supplements. The Medication Reconciliation Technician (MRT) will function under the supervision of the Director of Pharmacy and/or pharmacy leadership team.
Essential Duties and Responsibilities
Interviews patients and/or their designated family/caregivers as soon as possible after presenting for care to the Emergency Department.
Obtains and records accurately in the electronic medical record a current list of medications to include: prescription medications, over-the-counter (non-prescription) medications, vitamin and nutritional supplements.
Documents the name/location of patient's preferred pharmacy in the medical record.
Records the following for each medication: medication/supplement name, dosage form, strength, dose, day/time of last taken dose, and source (s) of the information being recorded. Flag attention required for uncertain information.
Clarifies as many uncertainties as possible and compiles as complete a medication history as possible utilizing patient/designee information, community pharmacy records, clinic records, long-term-care facility records and information from previous hospital encounters.
Obtains and records in the electronic medical record any allergy history for each patient. In doing so, clarifies and records the nature of the allergic reaction.
Consults a pharmacist and/or physician in all cases of unresolved uncertainties related to a patient's medication & allergy history.
Job Qualifications
Education
High school diploma or equivalent required. Current student attending a Nursing or Pharmacy program preferred.
Work Experience
High level of verbal and written communication skills
Aptitude in math and science
Typing and computer skills required
Functions independently, with accuracy under stressful situations
Successfully complete MRT Competency/Skill Set
One year related healthcare experience preferred.
Certification/License
Must be registered or applied for Pharmacy Technician License prior to start date.
Licensed practical nurse preferred.
Current student in RN or Medical program preferred.
Mental/Physical Requirements
Must be able to manage multiple tasks simultaneously. Considerable mental concentration required. Standing and walking up stairs 50% of shift is required. Light lifting (25 lbs) required.
Working Conditions
Potential exposure to infectious disease. Possibility of exposure to radiation, anti-neoplastic agents, and hostile persons. Minimal physical discomfort. Frequent auditory distractions.