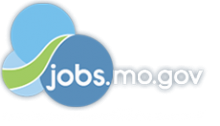 Job Information
Phelps County Regional Medical Center

LPN-IV Home Health

in

Rolla

,

Missouri
General Summary
The Licensed Practical Nurse (LPN) provides direct patient care to patients using the nursing process, demonstrating clinical competence relevant to the area of nursing practice, and adhering to the ANA Code of Ethics.

Essential Duties and Responsibilities

Administers medications (including IVs) and performs planned interventions safely, competently, and efficiently by following hospital policies, procedures, and protocols, accordingly to the scope of the LPN role.

Appropriately assesses patients and collaborates with the RN to provide necessary interventions.

Assesses patient complaints of pain and reassesses pain intervention effectiveness within 90 minutes after the intervention.

Assists the RN in the admission interview process and makes accurate and ongoing assessment of patients with regard to developmental status.

Delegates patient care tasks to PCAs within their scope of duties and evaluates their performance.

Demonstrates understanding of the dynamics of health care, adapting to change in a positive and professional manner.

Follows infection control procedures and utilizes safe patient handling and movement techniques and ensures that other team members do so.

Hands off care of the patient by giving pertinent and concise reports to the receiving nurse via the automated phone system (e.g., Optivox) and with opportunity for follow up questions.

Includes the patient/family evaluating the progress the patient has made towards goals and updates the care plan accordingly.

Notifies the physician of panic lab values and other critical test results within 60 minutes of receipt from the Lab.

Reflects on performance by turning mistakes and successes into learning opportunities.

Job Qualifications

Education

Graduate of an accredited LPN program and approved IV therapy course.

Work Experience

One year home health care experience preferred.

Certification/License

LPN license Missouri or compact state. American Heart Association Basic Life Support certification. Valid Driver's license and proof of insurance.

Mental/Physical Requirements

Considerable mental concentration required. Lifting up to 35 lbs., turning activities and nearly constant walking required. Standing, turning, carrying, pushing, pulling, stooping, crouching, twisting, and reaching.

Working Conditions

Frequent exposure to communicable disease via blood and body fluids. Frequent exposure to infectious diseases and hostile persons at times. Works with sharps and other potentially biohazardous materials. Variation in environmental temperatures. Exposure to various community environments.