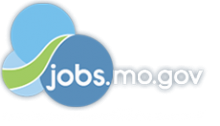 Job Information
Phelps County Regional Medical Center

Interim Director of Ambulance Services

in

Rolla

,

Missouri
General Summary
The Director of Ambulance Services is responsible for the day to day operations of the Ambulance Services. The Director of Ambulance Services is responsible for the human resources management of the Ambulance Service to include staffing, scheduling, staff education, performance evaluations, counseling and discipline as required. The Director of Ambulance Services represents Phelps Health internally and externally at various meetings and events.

Essential Duties and Responsibilities

Acts as a liaison with other departments, physicians, administration, hospital patients, guest and the community.

Ensures that performance appraisals are completed within time frames.

Develops staff performance through consistent feedback regarding performance. Works with department leadership staff to develop staff skills and abilities.

Continually assesses and improves department's performance and maintains appropriate quality control programs. Works closely with the quality department and risk management to identify quality issues and develops action plans and lean focused process changes to address quality issues.

Oversees coordination of new employee departmental orientation utilizing the performance based development system. Ensures competency through skill validations and continuous performance evaluation and review.

Counsel's staff as appropriate submits counseling/disciplinary documentation per Human Resources policy.

Ensures that areas of supervision maintain a clean, safe environment.

Ensures the department meets or exceeds all state, federal, Joint Commission, and specialty licensing/accreditation regulations and standards. Able to initiate process changes necessary to maintain compliance with regulatory guidelines.

Implements strategies necessary to achieve department performance and finance goals and observes and measures outcomes.

Interprets hospital policy and regulations to staff, patients, visitors and physicians.

Interviews and selects qualified applicants for open positions.

Develops realistic capital and operational budgets and initiates cost reduction strategies.

Manages department within budgeted expenses, meeting productivity goals. Is able to adjust daily operations to meet budgetary requirements.

Prepares timely monthly reports and cost variance reports and has detailed understanding of operating and capital budgets.

Works collaboratively with other nursing departments to maximize outcomes with a systems approach.

Promotes and contributes to a positive culture that promotes staff satisfaction as well as staff growth and development.

Job Qualifications

Education

High School education or equivalent required. Graduate of Missouri State approved EMT-P course required. Bachelor's degree in Nursing or Business is preferred.

Work Experience

Minimum of three years' experience in the delivery of emergency healthcare either as a Paramedic or EMT required. Previous supervisory experience preferred.

Certification/License

Current Missouri licensure as EMT-P required. American Heart Association BLS, ACLS, PHTLS, and PALS certification required. (ACLS, PHTLS, and PALS must obtain within six months of hire.)

Mental/Physical Requirements

Considerable mental concentration required. Lifting up to 50 lbs., turning activities and nearly constant walking required. Standing, walking, sitting, lifting (50 lbs), turning, carrying, pushing, pulling, stooping, crouching, twisting, reaching. Driving for extended periods of time. Dealing with traumatic and stressful situations.

Working Conditions

Frequent exposure to infectious disease and hostile persons at times. Frequent exposure to communicable disease via blood and other body fluids. Minimal physical discomfort.