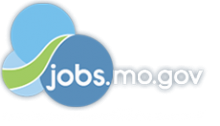 Job Information
Phelps County Regional Medical Center

EMR (Electronic Medical Record) Tech I

in

Rolla

,

Missouri
The EMR Tech I performs a variety of health information activities necessary to make sure patient documentation is collected, accurately processed, retrievable and appropriately disseminated. Depending on the primary job function staff may be responsible for retrieving patient records from designated pick up areas, prepping and scanning inpatient documentation, or prepping, scanning and linking outpatient documentation. Performing quality assurance on their own work making sure the integrity of the record is maintained. Responds to requests for medical records from other healthcare providers and patients.
Essential Duties and Responsibilities
Handles requests and inquiries for patient health information whether received via mail, fax, phone, or in-person.

Verifies the patient identity and confirms that the authorization is valid.

Ensures the requesting party has a legal right to request a patient's medical information.

This position performs the following basic functions of the (HIM) Health Information Management Department:

Collects and checks-in inpatient, observation, and surgery charts. Following up on missing charts that are not received timely.

Processes (assembling, scanning, and linking) current patient documentation when rounding on floors or post discharge according to the HIM Clerical Staff Productivity and Quality Procedures policy.

Collects and processes (assembling, scanning, and linking) discharged charts from outpatient departments and visits according to the HIM Clerical Staff Productivity and Quality Procedures policy.

Performs self-quality checks ensuring that scanned documentation possesses necessary requirements and scans cleanly.

Utilizes computers to increase productivity; skilled in the use of computers, adapts to new technology; keeping abreast of changes, learning new programs quickly.

Tackles problems and takes independent action; seeks out new responsibilities, acts on opportunities. Practices self-development and maintains current knowledge related to guidelines and standards necessary to perform job duties.

Provides excellent customer service by being attentive and respectful; ensures understanding of customer requests; is proactive in identifying concerns or problems. Helps resolve customer service issues in a polite manner.

Meets commitments, works independently, accepts accountability, handles change, sets personal standards, stays focused under pressure, meets attendance/punctuality requirements.
Job Qualifications
Education
High School Diploma or GED required.
Work Experience
One year clerical experience required with computer proficiency required. One year experience in Health Information Management with demonstrated knowledge of the medical record and familiarity with an electronic medical record, preferred.
Certification/License
Not applicable
Mental/Physical Requirements
Considerable mental concentration for sustained periods of time with attention to detail of paramount importance. Pressures of time, accuracy, and interruptions. Must handle confidential material. Long periods of sitting is required. Must be able to handle and transport 5-10 lbs. of charts for short periods of time. Standing, walking, reaching, bending, and stooping. Must be able to push/pull computerized cart to floors and stand for extended periods of time to process records. Vision must be good. Must have finger dexterity and complete use of hands and arms. Approximately 80% of working time is spent at a computer. Must have great customer service skills and the patience to deal with difficult situations.
Working Conditions
Standard office conditions; clean, well lit, climate controlled environment.