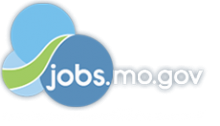 Job Information
Phelps County Regional Medical Center

Emergency Medical Technician/EMT-B

in

Rolla

,

Missouri
Must be at least 21 years of age.
General Summary
The EMT is responsible for providing basic life support, including patient assessment, airway management, and use of the automatic defibrillator and assisting patients with taking some of their own medications. The EMT is responsible for driving the ambulance in a safe manner under all conditions, thorough knowledge of the street, highway and addressing system in which he or she will be working. In organizations that provide advanced patient care, the EMT will work under the direction of a Paramedic and assume a support role. Provides Basic Life Support for patients both emergency and in routine transport.

Essential Duties and Responsibilities

Assess and reassess patient's condition and provide rescue interventions appropriately under protocol established by the Medical Director when direct Medical Control is unavailable.

Uses critical thinking skills when assessing patient's needs and planning care.

Delegate's patient care tasks to First Responders within their scope of duties and evaluates their performance.

Accepts and follows direction of EMT-P partner while keeping tasks within their scope of practice.

Proficient in skills such as King Airway Insertion, C-PAP, oral/nasal airways and Autovent. Splinting using ladder, sam, board and Traction Splints. Spinal Motion Restriction.

Coordinates patient care by effective collaboration with other healthcare team members and emergency service providers.

Hands off care of the patient to the receiving facility by giving pertinent and concise reports to the receiving nurse.

Safely and efficiently operates an ambulance as defined by policy.

Follows infection control procedures and utilizes safe patient handling and movement techniques and ensures that other team members do so.

Documents appropriately and accurately on the Missouri Ambulance Report Form (MARF).

Communicates well with other departments and other emergency services.

Job Qualifications

Education

High School education or equivalent required. Graduate of approved Missouri State EMT program required.

Work Experience

One year preferred as an EMT but not required.

Certification/License

Current Missouri EMT license required. BLS and PHTLS certifications required. (PHTLS and E driver's license must be obtained within six months of hire.)

Must maintain Class E drivers license.

Mental/Physical Requirements

Considerable mental concentration required. Lifting up to 50 lbs., turning activities and nearly constant walking required. Standing, walking, sitting, lifting (50 lbs), turning, carrying, pushing, pulling, stooping, crouching, twisting, reaching. Driving for extended periods of time. Dealing with traumatic and stressful situations.

Working Conditions

Frequent exposure to infectious disease and hostile persons at times. Frequent exposure to communicable disease via blood and other body fluids. Minimal physical discomfort.