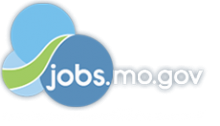 Job Information
Phelps County Regional Medical Center

Clinical Staff Pharmacist

in

Rolla

,

Missouri
General Summary
The Clinical Staff Pharmacist, in cooperation with the other Pharmacists, performs clinical and professional work in the compounding and dispensing of medications and IV supplies.

Essential Duties and Responsibilities

Enters/confirms orders through Meditech in a timely manner without duplications or errors. Answers questions presented by other pharmacy staff, nursing and physicians by researching in Meditech and other resources.

Navigates the Omni Server and is familiar with reports that are used to resolve any discrepancies.

Reviews each physician order for accuracy and/or possible omission. Clarifies orders as needed with the prescriber and documents interaction.

Checks for duplicate, drug interactions, adverse reactions, and inappropriate orders. Checks all medications that are dispensed to ensure items supplied match the prescriber order.

Operates and utilizes all aspects of the pharmacy automation and software. Fills canisters in the dispensing system in a timely fashion and by using all appropriate steps. Performs all safety checks (barcode scans and visually inspect) during the checking process of first doses, cart fills, automated dispensing cabinet restocking, etc. Verify and sign off on all Unit Dose repackaging.

Completes annual IV Room competency within designated timeframes. Prepares all compounded sterile products accurately.

Uses good aseptic technique and documents all chemotherapy in the logbook. Ensures that all excess supplies are put away and that the hoods are cleaned before leaving for the day and all USP 797 documentation is complete on a daily basis.

Verifies narcotic counts after each withdrawal. Complete narcotic paperwork accurately and immediately resolves any discrepancies. Receives controlled substances and documents appropriately.

Serves as active members of selected committees.

Provides concise, applicable, comprehensive, and timely responses to requests for drug information from health care professionals and patients.

Participates in selection and hiring of pharmacists.

Assists in the precepting of Pharmacy Students.

Assists Clinical Pharmacy Coordinator in improving pharmaceutical care in drug therapy management.

Performs and completes all clinical activities on a daily basis and documents in all appropriate tools provided to them.

Completes all annual mandatory education required by facility.

Job Qualifications

Education

Bachelor of Science in Pharmacy or Pharm D from an accredited college of pharmacy required.

Work Experience

One year of hospital Pharmacy experience or internship preferred.

Certification/License

Current Missouri pharmacist license or ability to acquire Missouri licensure within 90 days. Active membership in pharmacy organizations is encouraged.

Mental/Physical Requirements

Considerable mental concentration for sustained periods of time on variable operations. Physical requirements of standing, walking, sitting, and lifting (25 lbs.) will be necessary.

Working Conditions

Standard working conditions with considerable printer, Automation, and telephone noise. Subject to difficult deadlines and sensitive situations.