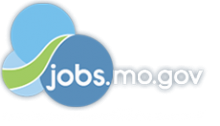 Job Information
Veterans Affairs, Veterans Health Administration

Pharmacy Technician

in

Poplar Bluff

,

Missouri
Summary
The incumbent is under the supervision of the Associate Chief of Pharmacy Operations, or designee. In general, the incumbent performs clinical and technical management duties to support Clinical Pharmacy Services and Primary Care (PACT) Clinical Pharmacy Specialists. However, if time permits, the incumbent may be assigned additional clinical and technical management duties to other areas within the Pharmacy Service.
Responsibilities
This position is assigned to Pharmacy Service. Incumbent functions in areas which serve inpatient and outpatient pharmacy, specialty clinic and the Community Based Outreach Clinics (CBOCs). Duties include but are not limited to: -Accountable for controlled substances in compliance with Drug Enforcement Administration and VHA Regulations -Prepare and fill controlled substance orders for inpatient and outpatient -Prepare and fill inpatient and outpatient orders -Specialized services including inpatient distribution, operation and maintenance of automated equipment such as TCGRX, Script Pro, Pyxis, barcode labeling -Assist in controlled substance audit/review -IV Sterile compounding, compounding bulk products-Address questions on drug dosage and product availability -Prepares bulk compounding, routine and simple pharmaceuticals -Check Pharmacy, Pyxis, clinics and wards for outdated drugs -Dispose expired or excess controlled substances in accordance with DEA and VHA regulations -Perform various complex technical procedures as needed or required -Reviews orders for technical accuracy -Verifies simple, non-sterile compounds -Replenishes oral, injectable and other medications -Manufactures uncomplicated parenteral admixtures and IV chemotherapy-Interprets physician orders, provides phone assistance, responds to queries and requests from patients, pharmacy, nursing and other medical staff -Follows standardized formulas and procedures in weighing, measuring and mixing bulk and individual quantities. -Identifies basic therapeutic problems such as duplicate therapy with drugs in the same class, alerting pharmacist to need for possible intervention -Assists in total quality improvement activities through service process assessment and quality improvement projects. -Determines Veteran eligibility for window medication requests. Assignments: Pharmacy technicians may be assigned to any area of the pharmacy including expanded distributive function assignments; for example, assignment as team leaders for specific process improvement teams involving technical areas or performing more highly complex duties including preparation of oncology agents for clinical pharmacy specialists. For all assignments above the full performance level, the higher level duties must consist of significant scope, complexity (difficulty) and range of variety, and be performed by the incumbent at least 25% of the time. Work Schedule: 8:00 AM to 4:30 PM and 9:30 AM to 6:00 PM rotation Monday through Friday with weekend/holiday rotations 8:00 AM-4:30 PM
Financial Disclosure Report: Not required
Requirements
Conditions of Employment
Qualifications
Basic Requirements: a. Citizenship. Citizen of the United States. (Noncitizens may be appointed when it is not possible to recruit qualified citizens in accordance with chapter 3, section A, paragraph 3g, this part.) b. Education or Experience. A high school diploma or equivalent; or at least 3 months experience. c. Certification. Certification by the National Pharmacy Technician Certification Board (PTCB) is required at grades GS-6 and above. May qualify based on being covered by the Grandfathering Provision as described in the VA Qualification Standard for this occupation (only applicable to current VHA employees who are in this occupation and meet the criteria). Grade Determinations: GS-6 Pharmacy Technician Experience. One year experience at the next lower level (GS-5), and must fully meet the KSAs at the next lower level. The GS-5 KSAs are:
Ability to operate and care for automated dispensing devices and equipment.

Knowledge of, and ability to perform, aseptic technique.

Knowledge of basic inventory procedures.

Knowledge of pharmacy information systems. In addition, the candidate must demonstrate the following technical KSAs and the potential to acquire the assignment specific KSAs designated by an asterisk (*):

Ability to solve problems and make recommendations, e.g., troubleshoot operational problems and refer for appropriate action.

Knowledge of the operation and care of automated equipment.

Knowledge of, and ability to follow, written instructions for compounding with aseptic technique for hazardous materials such as oncology agents.

Knowledge, and ability to perform, compounding with aseptic technique for routine sterile products.

Knowledge of policies and procedures for inventory management in specialized areas such as emergency carts.

Knowledge of the computerized prescription process demonstrated by the ability to input prescriptions and medication orders. References: VA HANDBOOK 5005/15 PART II APPENDIX G28 The full performance level of this vacancy is GS-6 Physical Requirements: The work requires regular and recurring physical exertion, involving standing for prolonged period of time, lifting/carrying of pharmaceutical supplies weighing up to 40 lbs., pushing and pulling of large medication carts, and bending/stooping
Education
IMPORTANT: A transcript must be submitted with your application if you are basing all or part of your qualifications on education. Note: Only education or degrees recognized by the U.S. Department of Education from accredited colleges, universities, schools, or institutions may be used to qualify for Federal employment. You can verify your education here: http://ope.ed.gov/accreditation/. If you are using foreign education to meet qualification requirements, you must send a Certificate of Foreign Equivalency with your transcript in order to receive credit for that education. For further information, visit: http://www.ed.gov/about/offices/list/ous/international/usnei/us/edlite-visitus-forrecog.html.
Additional Information
Receiving Service Credit or Earning Annual (Vacation) Leave: Federal Employees earn annual leave at a rate (4, 6 or 8 hours per pay period) which is based on the number of years they have served as a Federal employee. VA may offer newly-appointed Federal employee's credit for their job-related non-federal experience or active duty uniformed military service. This credited service can be used in determining the rate at which they earn annual leave. Such credit must be requested and approved prior to the appointment date and is not guaranteed. This job opportunity announcement may be used to fill additional vacancies. It is the policy of the VA to not deny employment to those that have faced financial hardships or periods of unemployment. This position is in the Excepted Service and does not confer competitive status. VA encourages persons with disabilities to apply. The health-related positions in VA are covered by Title 38, and are not covered by the Schedule A excepted appointment authority. Veterans and Transitioning Service Members: Please visit the VA for Vets site for career-search tools for Veterans seeking employment at VA, career development services for our existing Veterans, and coaching and reintegration support for military service members. If you are unable to apply online view the following link for information regarding an Alternate Application.