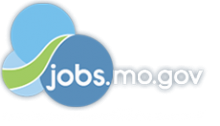 Job Information
Visiting Nurse Association of Southeast Missouri

Occupational Therapist - PRN

in

Poplar Bluff

,

Missouri
Occupational Therapist - PRN
Jobs

Login

Home Health

Poplar Bluff, MO, USA

Per Visit

Other
Email Me Similar JobsEmail Me This Job
POSITION PURPOSE
Provide skilled occupational therapy services to patients/clients.
INTRODUCTION: The Home Health program provides services for those needing skilled services under orders from a private physician delivered in the patient's private home. Payment is through Medicaid, Medicare and Private Pay/Insurance. Visiting Nurse Association of Southeast Missouri is a not for private organization.
TRAINING: Training involves a 30 day period where policies and procedures are covered. Computer training will cover the use of the hand held used to make patient visits.
QUALIFICATIONS
Must be at least 18 years of age
Able to read, write, perform simple mathematics and follow directions
Have at least one year experience in health care institution in the role of OT preferred and home health experience preferred. Currently licensed as a Registered OT in the state of Missouri.
Must have reliable transportation and proof of automobile insurance.
Must pass pre-employment drug screening, criminal background check , registered w/Family Care Reg.
Must not be listed on Employee Disqualification List (EDL)
Must complete an application in full and furnish at least 2 credible business references with correct addresses and telephone numbers.
Must be able to lift a minimum of 50 and sit for long periods of time.