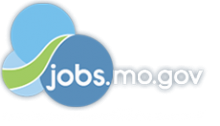 Job Information
U.S. Physical Therapy and OPR Management Services, Inc.

Physical Therapist

in

Platte City

,

Missouri
Physical Therapist
Location: Platte City, Missouri
Minimum Experience: 1+ year; new grads are welcome to apply
Employment Type: Full Time
Benefits: Competitive benefits package which includes generous paid time off, continuing education reimbursement, and 401K.
Compensation: Competitive salary plus incentive plan; sign on bonus, retention bonus, and relocation assistance are being offered.
ARC Physical Therapy+ is a group of outpatient clinics with locations across Kansas, Missouri, and Iowa. As the leading workers' compensation experts, we are focused on industry standard-setting outcomes and individualized treatment that translates to attention to detail, improved patient education, communication and motivation. If you are looking for an opportunity in a group of clinics where on average a clinician sees between 8-10 patients a day and where you will be valued as a team player, our opening may be just what you're looking for!
Outpatient experience is a plus, and a candidate committed to quality care is what we are in search of. We hope to offer a long-term home to our new team member. Mentoring and continuing education opportunities will be offered. If you'd like to join our team, apply now!
Requirements:
Graduate from a college with an APTA accredited curriculum

Outpatient experience

A Physical Therapist currently licensed in Missouri (or able to expeditiously begin licensing process), and CPR certified
For more information about this opportunity please call or text Mary at 713-297-6392
#ACN
#APTA
ID: 2021-20979
Company Name (Integration): ARC PT Plus
Street: 2000 Kentucky Avenue