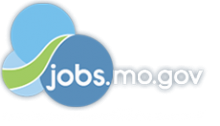 Job Information
Golden Valley Memorial Hospital

Phlebotomist

in

Osceola

,

Missouri
This position requires a high school diploma or GED.
Requirements: Excellent attitude and personal skills - especially in customer service. Excellent communication skills, organizational skills, ability to multitask and problem solve, and flexibility.
Desired: Trained phlebotomist with a working knowledge of physician office laboratory processes. Meditech knowledge helpful. Radiology certification desired but not required.
Responsibilities: This position will involve a significant amount of time standing, walking, and bending over patients when performing phlebotomy. It will also require running samples through instrumentation, verifying results, and identifying a limited number of cells under a microscope. This individual will also process specimen paperwork and may be required to work in multiple computer systems.