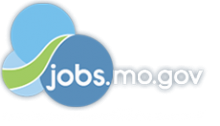 Job Information
Bayada

Registered Nurse (RN) - Adult & Pediatric Home Care

in

O Fallon

,

Missouri
Registered Nurse (RN) - Adult & Pediatric Home Care
O'Fallon, Missouri
Apply NowApply Now Save this Job Saved Job
Overview

Why Home Care?

Job Description

Rewards

Success Profile

Career Path
Overview
We employ nearly 23,000 full-time and part-time clinical and non-clinical professionals. Choosing a career path with BAYADA will allow you to develop and use your skills in any one of our specialty practices, including, adult nursing, assistive care, pediatrics, habilitation, home health, or hospice. If you share our commitment to delivering the highest quality care and keeping clients safe at home, then join our team of compassionate professionals.
Job Type: Varies

Level: Mid-Level

Travel: Varies

Glassdoor Reviews and Company Rating (https://www.glassdoor.com/Reviews/BAYADA-Home-Health-Care-Reviews-E153924.htm)
Back to Job Navigation (Overview)
why home care?
What is Home Care? (https://www.youtube.com/embed/yQE6kZ_OAdw?rel=0&autoplay=1&showinfo=0)

How to be a Successful Nurse in Home Care

BAYADA CEO Responds to COVID-19 (https://bhhc.qumucloud.com/view/qnquUmfJnze?inline=true)
BAYADA offers a culture of reward and recognition for employees who demonstrate the highest standards of clinical excellence, and live out The BAYADA Way in their daily work. BAYADA is truly a team environment where we consider employees to be our greatest asset.
BAYADA is unique in the value we place on patients and those who care for them

BAYADA offers you 24/7 support, better education and training, more job security and advancement opportunities, better hours—and some fun along the way

All team members are assigned by a client services manager and clinical manager to help support you and your patients

Recognition and reward are huge at BAYADA—we're obsessed with expressing authentic appreciation
Back to Job Navigation (Why Home Care?)
Job Description Job ID:5304600002 Location:O Fallon, MO Category:Registered Nurse Date Posted:06/07/2021
Keeping people safe at home and out of the hospital is more important than ever. BAYADA registered nurses (RNs) are Heroes on the Home Front, delivering the highest-quality private duty nursing care to help people live their best lives where they most want to be—at home.
If the hero in you wants to make a difference, provide meaningful one-on-one care, and develop relationships with both clients and team members, BAYADA has many opportunities and schedules to find your perfect fit.
We have immediate openings in:
Dardenne Prairie

St Peters

Troy

St Charles

Hawk Point

Florissant

O'Fallon

Wentzville

Hazelwood
Make your career what you want it to be
At BAYADA, we care for people of all ages, diagnoses, and acuity levels, giving you the chance to explore your interests and put your skills to work. Many of our adult and pediatric clients—infants to the elderly—require advanced care, such as tracheostomy and ventilator management. So, if you have high-tech experience, we'd love to speak with you! If not, we offer paid self-directed and tailored training to RNs to advance your skills to the next level.
Interested in pediatrics but never cared for children before? We offer paid training in pediatrics to prepare you to meet the unique and rewarding challenges of caring for children at home.
When your work matters, it matters where you work
Mission-driven and nonprofit, BAYADA has been at the forefront of health care for more than 45 years. We follow the highest clinical and safety standards, so we'll prepare and equip our registered nurses to meet the everyday challenges of home care, and especially in this time of crisis.
Supported by a team dedicated to your success, our Registered Nurses (RNs) enjoy:
Weekly pay

24/7 on-call clinical manager support so you'll never feel alone

Variety of shifts to fit your lifestyle

Health benefits for full- and part-time employees

Paid time off (PTO)

Paid, industry-leading training

Scholarship programs and tuition reimbursement

Local and national reward and recognition programs

401(k) with company match

Tools needed for your job – we invest in our care team

A positive and stable working environment with a supportive office team

Clinical leadership advancement

Employee referral bonuses for referring your friends & family to BAYADA
Qualifications for Registered Nurses (RNs):
Current RN license in good standing

We hire NEW GRADS and/or less than 1 year of experience

Tracheostomy and/or ventilator management experience a huge plus!
RN Designee Positions Available
It often takes many years to climb the professional ladder in the hospital setting. BAYADA offers a faster, equally-rewarding leadership path as one of our RN Designees. The RN Designee position provides nurses with the training, resources, and support needed to expand their skills in clinical specialization, clinical leadership or field leadership. If your goal is to become a Clinical Manager/Clinical Supervisor, this position can you lead on the path to our ASPIRE Talent Development and Mentoring Program.
We are hiring RNs who are eager to help support the office Clinical Manager with:
30 day client visits

supervisory visits for new field employees

clinical skills lab training in the office setting
If you're the type of RN who rises to the occasion, join our trusted team of home health care professionals who find working at BAYADA much more than a career—it's their calling. Apply today!
BAYADA was Awarded Forbes Best Employer for Women 2020
BAYADA was Voted Glassdoor Best Places to Work 2018 & 2019
RNR-MO
About BAYADA
Founded in 1975 by J. Mark Baiada, BAYADA Home Health Care provides nursing, rehabilitative, therapeutic, hospice, and assistive care services to children, adults, and seniors in the comfort of their homes. BAYADA employs more than 26,000 nurses, home health aides, therapists, medical social workers, and other home health care professionals who serve their communities in 22 states from more than 345 offices, with locations in Germany, India, Ireland, New Zealand, South Korea, Canada, and the UK.
In 2019, Baiada oversaw the company's unprecedented transition to a not-for-profit organization to ensure BAYADA's mission, purpose, and business model would endure, and to help BAYADA realize its vision of helping millions of people worldwide experience a better quality of life at home.
BAYADA Home Health Care, Inc., and its associated entities and joint venture partners, are Equal Opportunity Employers and qualified applicants will not be discriminated against on the basis of race, religion, gender and gender identity, nationality and origin, disability, sexual orientation, age, veteran status, and experiences.