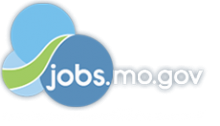 Job Information
MPAC Healthcare

Licensed Clinical Social Worker - Mt. Vernon, IL

in

Mt. Vernon

,

Illinois
MPAC Healthcare - Licensed Clinical Social Worker  Job Description 
MPAC's Mission:  At MPAC Healthcare, we are building a company to thrive in tomorrow's healthcare system. With a focus on purposeful, quality care, our comprehensive services are raising the standard in post-acute medicine. Our vision is to transform how healthcare is delivered to the aging population.
MPAC Healthcare is looking for a Licensed Clinical Social Worker who is excited to set a new bar for the quality of care provided to older adults. We are team-oriented, reliable providers and professionals who are driven with integrity providing high-quality care in the post-acute space. 
The LCSW position is structured to allow our clinicians flexibility and positive work life balance. The autonomous nature of the LCSW role lets clinicians function like a private practice without the hassle of managing a back office.
A Day in the Life of an LCSW
MPAC LCSW's are full-time employees working a standard Monday- Friday work week on-site at a facility. In a 40 hour work week the majority of your time will be clinically focused, with the remainder focused on patient documentation and facility correspondence.  
This is an on-site clinical provider role working with long-term and skilled nursing facility residents and their families. Our LCSW's function as an active lead member on an interdisciplinary team of physicians and nurse practitioners addressing residents' emotional, social, and psychological needs.
A high level of organization is necessary for the success of the program. You have the opportunity to be in charge of your caseload, your schedule, and ultimately, your salary. As an MPAC LCSW, you will provide initial assessments, utilize psychotherapy to address mental health issues and offer ongoing support. You will also be responsible for all documentation requirements and keeping up-to-date on Medicare Benefit and commercial insurance plans.
Requirements: We're looking for someone with an entrepreneurial spirit accompanied by strong medical knowledge, understanding of documentation (CMS, Medicare, Medicaid) and nursing home/ hospital facility experience. In addition, this role is perfect for someone who fosters teamwork and has a great attitude to deliver the best patient care. LCSWs will need to take initiative and effectively communicate in multiple settings with multiple parties (patient, patient's family, nursing staff, facility social services team, other MPAC providers, etc). To be successful in this role you will need:
Have a master's degree in Social Work and a valid LCSW license in the state for which you are applying.

Two years of counseling and therapy experience 

Demonstrated knowledge of Mental Health diagnoses and therapeutic approaches 

Experience collaborating with interdisciplinary teams, including other MPAC providers, to ensure patients are getting the best care possible

The ability to foster open communication with the facility team and your Regional Clinical Manager to ensure the success of clinical programs

High level of organization to manage patient needs, document effectively and ensure the mental health needs of residents are being met

Comfortable with the ever-changing environment of a skilled nursing facility
Additionally, we're looking for:
Knowledge of the Medicare Benefit and commercial insurance plans

Experience in the healthcare setting

Passion for working with older adults 

Experience in the nursing home space is a plus
Benefits of working at MPAC:
Be innovative while improving the quality of care available to older adults as part of a diverse, fast-growing company committed to building a culture that promotes growth, safety, and support for its employees. 
5 weeks of paid time off (Including personal, sick, CME & holidays)

Full benefits package including health insurance, dental insurance, and 401k

Competitive compensation package

Focus on on-going education through workshops, one-on-one or small group education sessions, and weekly Coding Corner updates. 

A fun culture that fosters building relationships across the organization and fun events throughout the year

Support from MPAC to ensure our providers have a healthy work/life balance 
We are an equal opportunity employer and prohibit discrimination/harassment without regard to race, color, religion, age, sex, national origin, disability status, genetics, protected veteran status, sexual orientation, gender identity or expression, or any other characteristic protected by federal, state or local laws.