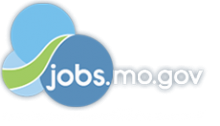 Job Information
Southern Plantation

Director Resident Programs

in

Missouri
Overview
This position is responsible for planning and implementing programs and events which provide socialization opportunities, fitness and wellness activities, educational and recreational programs, as well as spiritual life support based on the needs and preferences of the residents. This position reports to the Executive Director and may be required to supervise other staff positions. They develop and distribute the resident newsletter/calendar and other lifestyle programming communications on a regular and monthly basis conforming to Senior Lifestyle standards.
Essential Functions
Plan, develop, and implement resident lifestyle programming within the community as well as through outside trips and events.

Survey and interview residents to determine their past and present interests and talents, as well as their satisfaction with the community's programs and activities.

Recognize the individuality, diversity, and spirituality of all residents when planning activities and celebrating holiday functions.

Develop relationships with residents to encourage their participation in activities that enhance their quality of and appreciation for life.

Observe residents' function and behavior and reports significant changes or concerns to appropriate staff.

Perform work tasks in a manner that preserves each resident's dignity, privacy and confidentiality.

Utilize outside community resources and independent contractors to enrich the variety of programs made available to residents.

Develop and manage the annual department budget.

Document and maintain all records as required to effectively manage the department.

Secure and maintain all department supplies and equipment.

In consultation with the Executive Director, hire, train, discipline and terminate departmental employees in accordance with Senior Lifestyle Corporation Human Resources Policy.

If this is a position which is responsible for a campus of several buildings: Facilitate planning collaboration between IL and AL staff, and the Memory Care Director in order to meet company goals; Meet monthly with programming staff from IL, AL and Memory Care. Guide collaboration within this group to identify the community's monthly programming theme that will be applicable to all levels of care; Work with staff to identify and develop bridging programs per company expectations.

Perform other duties as assigned.
Qualifications
Level of Formal Education:A Bachelor's degree from a four-year college or university; or one to two years related experience and/or training; or equivalent combination of education and experience
Years of Experience:Entry level 0-3 years
Personal Attributes:Maintain a positive and professional demeanor toward residents, visitors, families, and co-workers
Benefits Description
Senior Lifestyle offers a comprehensive benefits plan to eligible team members including health, dental, vision, retirement benefits, short-term disability, long-term disability, and paid time off. Team members may also be eligible to receive a bonus based on their position. All Senior Lifestyle positions are eligible to use DailyPay, an application that allows you to access your earned but unpaid wages before your next payday.
Need help finding the right job?
We can recommend jobs specifically for you!
Requisition ID 2021-18990
CityChesterfield
StateMO
Requisition Post Information* : External Company Name The Senior Lifestyle Company, LLC
Position Type (Portal Searching) Regular Full-Time