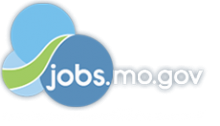 Job Information
Applied Memetics LLC

Case Navigator - COVID-19 Contact Tracing Program (Remote Position - Missouri)

in

Missouri
AM Trace has immediate openings for Case Navigators to support state and local COVID-19 Contact Tracing programs. High call-volume position. No travel required. This position will begin immediately. Candidates must reside within Missiouri.
Background: The scale and complexity of the COVID-19 outbreak has underscored the need for prompt and effective implementation of evidence-based containment measures. Contact tracing is one of the interventions that has been used to effectively control recent pandemics (Ebola, SARS), and has shown to be effective against COVID-19 mitigation in South Korea, New Zealand and elsewhere.
Professionals across the country have become passionate about helping to prevent the spread of COVID-19. Compassion and empathy are key traits needed in candidates who are applying for AM Trace opportunities. Nurses, social workers, and those with a public health background are highly encouraged to apply to join our fast paced, dynamic, and remote workforce
The successful Case Navigator will oversee, support, and provide ongoing training to Case Investigators and Contact Tracers who will gather information for cases and contacts.
Direct supervision of a unit of 14-18 people that collectively performs all functions of the COVID-19 Community Team response.

Liaises with client and AM corporate staff; alongside client, manages initial outreach to case

Alleviate knowledge gaps of team members

Manage overall Quality Assurance in the team and conduct chart auditing

Assists local health department with collection of laboratory reporting and identifies PUIs

Allocates tasks to the team; provides oversight of team operations and performance; ensures compliance with client guidelines and protocols and shares feedback and best practices with the client

Assists in disease tracking

Protect and maintain individuals' privacy and confidentiality

Provide guidance to Case Investigators and Contact Tracers to ensure that case interview activities are conducted according to applicable protocols, policies and procedures

As needed, conduct case reviews with Case Investigators and Contact Tracers to ensure comprehensive and high-quality interviews

Provide leadership with ongoing feedback on protocols, data collection instruments and systems to enhance their effectiveness and efficiency in meeting Call Center objectives

Coordinate the unit's schedules and provide daily, remote supervision and troubleshooting

Conduct phone calls, as needed, including to cases and/or contacts who have been exposed to COVID-19, to places of business a COVID-19 positive patient has frequented, and to refer patients and their families to different social services

Track daily and weekly progress for the unit, including cases contacted successfully, contacts tracked and referred, and patients and contacts referred to social support systems

Perform quality assurance through listening in on calls or to recordings of calls and providing feedback to team as well as participating in quality improvement conversations with supervisors
Educational Requirements:
Bachelor's degree required
General Requirements:
Minimum of one (1) year of supervisory experience in a clinical setting

"Making Contact: A Training for COVID-19 Contact Tracers"(ASTHO) completed by date of hire

Ability to exhibit a professional, positive attitude and work ethic

Excellent interpersonal skills required and ability to interact professionally with culturally diverse individuals during a time of crisis and distress

Ability to show empathy to distressed individuals

Excellent organizational and communication skills

Ability to speak, read, and write English

Critical thinking and sound judgment required

Ability to handle confidential information with discretion and professionalism

Proficiency with computers
Preferred Qualifications:
Proficiency in languages other than English is a strong plus (especially Spanish, Portuguese, French, Haitian-Creole, Mandarin, Cantonese, Bengali)

License/certification in a health-science field

Technology Requirements:

PC with Windows 10 or Mac with Mac OS 10.15 or newer

Antivirus Protection: Windows Defender and Windows Firewall, for Mac Antivirus Protection: Sophos

Personal mobile device

A headset is recommended

Must have a quiet, dedicated workspace

User provided home high-speed network connection
Note: Due to the high volume of applicants, we may be unable to respond to telephone or email inquiries, but we are reviewing and considering all applications in the order in which they were submitted on a rolling basis.
ID: 2020-2091
External Company Name: AM LLC
External Company URL: https://am-trace.co/
Telecommute: Yes