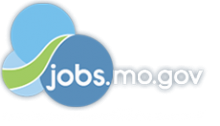 Job Information
Liberty Hospital

Graduate Nurse

in

Liberty

,

Missouri
The below are current graduate nurse openings for May 2021 graduates. These will be full-time positions working 72 hours per bi-weekly pay period.
3E-Medical-Surgical/Telemetry - 2 Dayshift and 2 Nightshift

3S-Progressive Care Unit- 2 Dayshift and 3 Nightshift

4S-Orthopedics - 2 Dayshift and 2 Nightshift

6S-Oncology/Palliative Care - 2 Dayshift and 3 Nightshift

7S-Med-Tele/Neuro - 3 Dayshift and 2 Nightshift

NRO- Nursing Resource Office- 2 Nightshift

Home Health -1 Dayshift
Nurse Residency:
We require all of our New Graduates to commit to one year with Liberty Hospital to take part in a year-long Graduate Nurse Residency program, which consists of monthly sessions focusing on a different aspect of nursing. Residency participants also will be working in small groups throughout their first year on an evidence-based practice project to successfully complete the program.
Position Summary: Responsible for the delivery of professional nursing services which will address the physical, psycho-social, spiritual, cultural, developmental, and age-appropriate needs of each individual patient/family. Accountable for the care of patients within an assigned unit, and coordinates care planning with other disciplines.
Required Education: Verification of Nursing Degree
Required Licensure/Certification/Registration: Current Registered Nurse license with eligibility to work in the state of Missouri; BLS